Sajjan Jindal-owned JSW Steel has emerged as the highest bidder for Bhushan Power and Steel (BPSL), overtaking Tata Steel that was most likely to bag the debt-ridden company earlier.
Rejecting reports that it considered conducting assembly polls in 11 states along with the next Lok Sabha election, the BJP on Tuesday asserted that it was in favour of holding simultaneous elections with consensus among different stakeholders and in accordance with law.
Actor Bhumi Pednekar is excited to be a part of Karan Johar's next directorial Takht and says the feeling of doing the historical-drama is yet to sink in.Takht also stars Kareena Kapoor Khan, Ranveer Singh, Alia Bhatt, Vicky Kaushal, Janhvi Kapoor and Anil Kapoor. When asked about featuring in the film, Bhumi told reporters, "I am very excited. It's a big one for me.
Data releases have revealed slower growth in fuel consumption and private vehicles and commercial vehicle sales in July versus June 2018. Coming to specifics, diesel and petrol consumption growth in July slowed to 4.9 per cent YoY or year-on-year – versus 7.8 per cent in June – and 8 per cent – versus 15.2 per cent in June – respectively.
The stage is set. Like a ubiquitous launch pad, mobile power is firing the gaming industry in India, pulling at skill sets, driving the imagination and tugging at the purse strings to create a vibrant gaming industry with its very own crackling electric field. If there is one word to describe the intense on-the-edge world of gaming it is 'nerdgasmic.'
At beginning of 2018, our view was that midcaps would under perform largecaps during the year.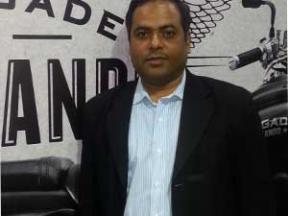 UML Motorcycles, a joint venture between Florida (US)-based UM International & Lohia Auto, is offering products that have changed the dynamics of transportation and riding in India.