Jet Airways shares zoomed 26 per cent on Thursday amid reports that the Naresh Goyal-controlled airline was in talks with Tata Group for stake sell.
As the Monday meeting of the Reserve Bank of India (RBI) board approaches, both the central bank and the government seem to have found some common ground on several contentious issues, including interest rates.
The second day of Deepika Padukone and Ranveer Singh's wedding celebrations began on a high note. The beautiful bride was the first to arrive around 9.30 am (local time). Dressed in a stunning hot pink lehenga, Deepika Padukone arrived with her family before being taken inside Villa del Balbianello under the cover of black umbrellas.
Emerging market issuers, who increased their debt in recent years when interest rates were low could find it hard to refinance that debt in 2019. Emerging market euro bond issuance rose by about 40 per cent a year in both 2016 and 2017, but fell 20 per cent in the first 10 months of 2018 compared with the same period in 2017.
Bina Chaddha, 65, along with her friends from the colony have started attending yoga classes. And twenty something Nupur Biswas, who recently left her corporate job, has become a successful yoga instructor-cum-entrepreneur, offering a whole range of wellness therapies to Chaddha and many others.
Higher crude prices put pressure on the rupee as our import requirements rise and the weak currency affects the fiscal health.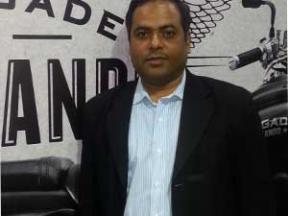 UML Motorcycles, a joint venture between Florida (US)-based UM International & Lohia Auto, is offering products that have changed the dynamics of transportation and riding in India.