,

Thursday, 19 July 2018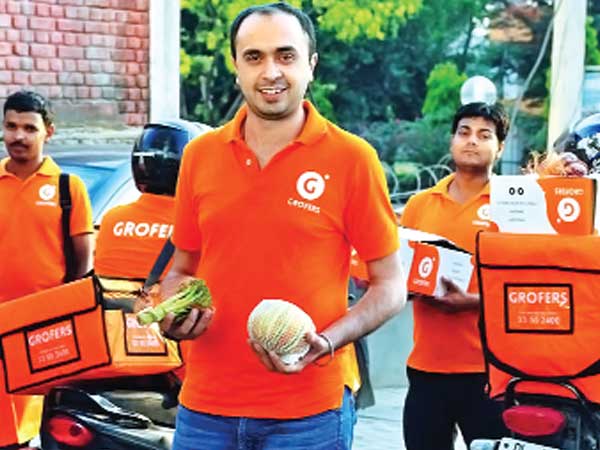 With the online grocery market set to become active with the entry of Walmart, existing players like Grofers are becoming aggressive in terms of offerings. Grofers has launched five new private label brands that cover large range of FMCG products. With the launch of these brands, the company aims to double the revenue from private label products to 50 per cent this year and 70 per cent in the next three years.
Grofers is launching Grofers Happy Day, Grofers Happy Home, Usha Aunty's SaveMore, Usha Aunty's HaveMore and an upcoming personal care brand to cover around 250 food and non-food products.
The Grofers Happy Day and HaveMore brands include an array of food products like tea, fruit jam, muesli, tomato ketchup, corn flakes and rose shahi sharbat, whereas the Happy Home and SaveMore brands address household needs with products in the categories like detergents, household care, oral care, tissues and disposables, kitchen tools and accessories as well as furniture and storage. Grofers' claims that its range of private label is priced approximately 5 to 50 per cent lower than the market price for popular brands in these categories.

"Currently, Grofers' private label products are predominantly from the staples range which is largely an unbranded category. We are now building a set of brands in the FMCG and non-FMCG categories which will compete with leading national brands," said Albinder Dhindsa, co-founder and CEO, Grofers.
Private label accounts for 25 per cent of the gross merchandise value of the company. This is expected to go up to 50 per cent by the end of FY19 with the launch of new products. The three-year target is 70 per cent share of GMV.
Grofers closed FY18 with Rs 950 crore of sales and is bullish on growth with a revenue target of Rs 2,500 crore for FY 2019.
"Our focus is to service what we call the 'Real Bharat' – the two-wheeler families of India who are yet to experience the world of e-commerce. Our target is to bring the next 100 million new customers to e-commerce industry through our platform," said Dhindsa.
In order to reach out to the next 100 million custo-mers, Grofers has also laun-ched the Hindi language-based app/website for verna-cular speaking population.