,

Thursday, 24 May 2018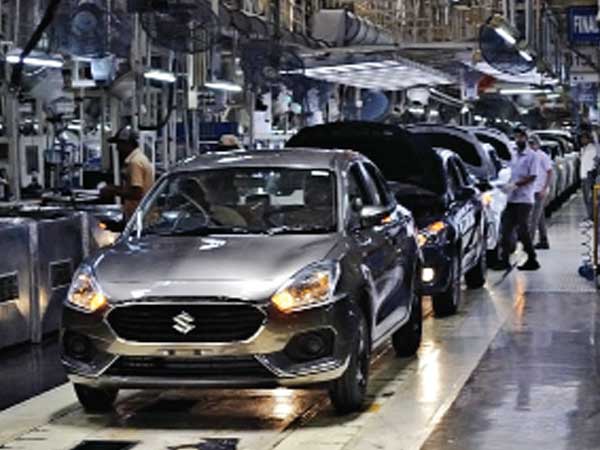 Riding high on its hot-selling models, including Swift, Baleno and Dzire, Maruti Suzuki India (MSIL) has put its capacity expansion plan in top gear.
While it is optimally utilising capacities of its two units in Haryana, parent Suzuki Motor Corp is expected to crank out over 2.5 lakh cars at Gujarat plant this year, a 67 per cent jump over the FY18 number.
With long waiting for its new Swift, the new Dzire and Brezza, the company might be facing capacity constraint and a delay in readying new line could mean losing out to rivals.
The festive rush for new cars could further put pressure on the popular car manufacturer. An executive at the company's dealer in Delhi said that waiting period for the three cars range from 4 to 8 weeks.
"Additional capacities are coming up at the Gujarat plant. We had given our capex plan following the quarterly result," Maruti Suzuki chairman RC Bhargava told FC.
Maruti Suzuki manufactured over 17.81 lakh units in 2017-18. At an estimated growth of 10 per cent it would mean a demand for 1.8 lakh additional cars this year. That is almost like a new plant. The Gujarat plant (Line A at full capacity, along with some units from Line B, together) will help to only partially meet the market demand.
A new product range comprising cars with add-on features and contemporaneous design have generated huge customer interest for the most popular car brand. Further, massive network expansion through Nexa dealership has propelled the demand helping the Japanese carmaker take competition from global biggies head-on.
With over 300 Nexa sales outlets added in last three years, Maruti Suzuki has much wider network.
Additional capacity is expected to ensure its formidable position in the India car market. With 50 per cent share held by the company, every second car sold in the country carries a Maruti Suzuki badge.
Maruti Suzuki's Gurgaon and Manesar plants have a combined annual capacity of around 15.5 lakh units. Its future capacity comes from SMG plant in Hansalpur Gujarat, set up by its parent Suzuki Motor Corporation, Japan. It will have a total capacity of 7.5 lakh units. It has announced a capex of Rs 5,000 crore for FY19, up 47 per cent compared to Rs 3,400 crore last year.