,

Friday, 4 January 2019
Most routes involving Mumbai reported a decline in passenger growth in November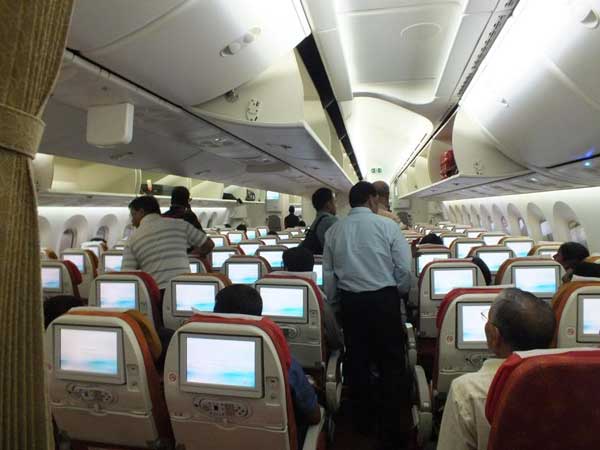 Passenger growth for domestic airlines has been significantly below the capacity growth in the last two months. When measured against available seat kilometres (ASK), domestic aggregate passenger (pax) growth has been a record 900 bps lower than the capacity growth during November.
Traffic data for November indicates a decline in terms of passenger in 12 of the top 15 domestic routes, says an analysis.
Splitting the air passenger in November between major routes, gives three key takeaways, says the ICICI Securities analysis.
One, there was a decline in key metro routes, led by Mumbai–Delhi (down 8 per cent), Mumbai-Chennai (down 13 per cent), Mumbai-Hyderabad (down 14 per cent), Bengaluru-Mumbai (down 2 per cent), Mumbai-Goa (down 2.5 per cent), and Delhi-Hyderabad (down 3 per cent), among others.
Two, this implies that the traffic growth in non-metro routes would continue to see strong traffic growth, more than 20 per cent to come at an aggregate 11 per cent traffic growth.
Three, most routes involving Mumbai reported a decline passenger growth.
The decline in passenger number in top routes could be due to fare hikes taken by airlines. If that is indeed the case, the traffic would come back as airlines roll back fare hikes under the current low crude prices because the discretionary demand will be high in top routes. This also reveals the strong price elasticity of discretionary air travel in India, even in top-tier routes.
The analysis shows IndiGo has recorded 25.5 per cent ASK as well as pax growth in FY19 year-to-date (YTD) considering both domestic and international routes. The total ASK growth in Octoner-November has been 33 per cent. To meet the guidance of 35 per cent ASK growth in Q3FY19, IndiGo would have had to grow its capacity by 40 per cent in December 2018.
SpiceJet has recorded 11 per cent ASK and 9 per cent pax growth in FY19 YTD ) considering both domestic and international routes). This may lead to 13 per cent capacity and pax growth for SpiceJet in FY19. Though the low-cost airline saw a spike in capacity growth (22 per cent) in December, it is entering a high base period from December. As such, its capacity growth is likely to be 10-15 per cent going ahead, unless there is significant increase in max aircraft induction, says the report.
Jet Airways has recorded 6 per cent ASK and 1 per cent pax growth in FY19 YTD, inclusive of both domestic and international routes. Capacity as well as pax decline has been higher in the international segment.