,

Wednesday, 11 July 2018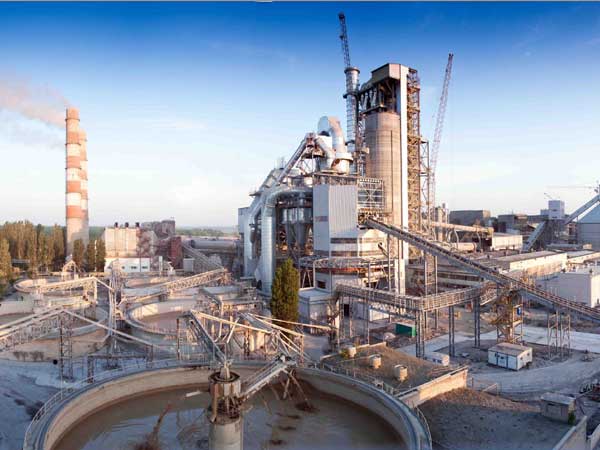 Cement companies are expected to post over 18 per cent growth in sales volume for the April-June 2018 quarter. However, they are likely to report reduced profit as their Ebitda margins have come down by nearly 20 per cent during the first quarter. This, despite a 1.5 per cent quarter-on-quarter improvement in average cement price pan-India .
A first quarter results preview report from brokerage Emkay Global Financial Services says the 14 companies under its coverage universe are expected to report an 18.3 per cent year-on-year (YoY) increase in sales volume, led by strong volume growth of UltraTech, Shree Cement, Ramco Cements, India Cements and Orient Cement.
The latest core industries data shows cement production grew by 10.7 per cent YoY in April-May'18. Based on that, the brokerage expect ACC and Ambuja Cements to report YoY volume growth of 7 per cent and 5.5 per cent. Volume growth of UltraTech and Shree Cement is expected to be at 38.2 per cent and 18.6 per cent, respectively. South-based companies like Ramco, India Cements and Orient Cement are expected to report volume growth of 14 per cent YoY. Volume growth for Sanghi Industries and JK Lakshmi is expected to be muted at 2-3 per cent YoY.
The brokerage says based on its channel checks, pan-India average cement price improved by 1.5 per cent QoQ, led by higher prices in the West and Central regions. Cement price was up 7 per cent QoQ in the West region, whereas the Central region saw an improvement of 1.5 per cent QoQ. In the East region, cement price was up 0.7 per cent QoQ. Cement price declined by 2.2 per cent/1. per cent QoQ in the North and South regions. On a YoY basis, pan-India average cement price was up 2.4 per cent, led by higher prices in the West and East regions. Average realisation for the companies is expected to decline by 0.4 per cent YoY (up 0.8 per cent QoQ).
Average Ebitda/tonne for the 14 companies is expected to decline by 19.7 per cent YoY to Rs 795 due to steep increase in the cost of inputs like energy, freight and raw material. Cost per tonne is expected to increase by 4.6 per cent YoY. Ebitda/t of large players like ACC, Ambuja, Shree and UltraTech are expected to decline by 16-29 per cent YoY. South-based Ramco/India Cements are expected to report 31 per cent/32 per cent YoY decline in Ebitda/t. Mangalam Cement and Orient Cement's Ebitda/t is expected to decline by 77 per cent and 42 per cent YoY, respectively. Prism Cement is the only company in which a 13 per cent YoY growth in Ebitda/tn is expected.
Emkay Global expects the utilisation rate of the cement industry to remain sub-75 per cent even in FY21, "which makes us to believe that the up-cycle in the cement industry is still 1.5-2 years away. Increase in cement prices has not been as per expectations due to the cement manufacturers' inclination to gain market share. In this scenario, we prefer cost-efficient companies or players who have incremental volume growth upside. Our preferred picks are UltraTech, Shree, ACC and Star Cement."