,

Thursday, 12 October 2017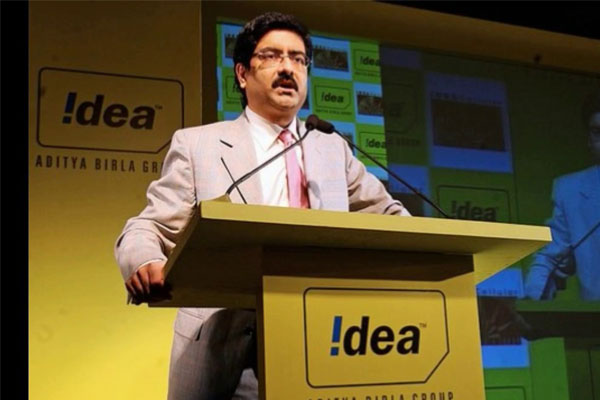 Billionaire Kumar Mangalam Birla, whose Idea Cellular is poised to become India's top carrier, sees only a handful of businesses surviving a price war roiling the world's second largest telecom market.
The chairman of the Aditya Birla Group also won't hazard a guess on when the industry shakeout will end in a country where calls already cost less than two cents a minute — and are sometimes offered free.
"The telecom sector is undergoing a very turbulent and difficult phase," Birla said in an interview this week. "Probably the fittest three will survive."
India's mobile operators have seen revenue plummet and debt soar after last year's launch of Reliance Jio Infocomm, a wireless carrier owned by Mukesh Ambani, the country's richest man. That triggered a bruising price war for mobile services. Jio started offering free calls and many others in the industry followed.
Idea Cellular is set to become the biggest player by subscribers after it closes its merger with the local unit of Vodafone Group, but it may still have to tap financial markets to fund its substantial capital requirements, according to Birla. Banks are growing more cautious in lending to the beleaguered industry as telecom profits fizzle out.
With players falling "like nine pins," Birla predicts that "the tariffs should stabilise at some point." It's still hard to say when prices will stop falling, and Idea won't rule out share sales or bond issues to raise funds, he added. Idea Cellular's shares closed almost 2 per cent higher at Rs 74.65 in Mumbai compared with the 1.1 per cent rise in the S&P BSE Sensex Index and 1 per cent fall in rival Bharti Airtel's shares. Idea has gained 0.5 per cent this year compared to the Sensex's 21 per cent rise.
Birla, 50, now faces the task of reviving profitability at Idea Cellular, which has reported three consecutive quarters of losses. Telecom accounts for about 13 per cent of the overall revenue of the Birla group, which also includes mining, cement and financial services. The Bloomberg Billionaires Index puts Birla's net worth at $8.2 billion.
The Vodafone merger will help Idea save $2.1 billion a year on operating costs and capital investments, while enabling the combined entity to make better use of wireless spectrum. Banks though have become wary of wireless operators and are charging more, if they lend to them at all. Combined, the carriers owed Rs 4.6 trillion ($71 billion) at the end of March, according to rating company ICRA. "Banks have become very selective," Birla said. "Loans for the telecom unit have become more expensive than for other group companies because it has become a far riskier business."
India is the world's second largest telecom market by subscribers after China. For now, the sector is dominated by Bharti Airtel, controlled by billionaire Sunil Bharti Mittal. Although that will change after Idea's deal with Vodafone is completed.
A wave of other consolidation is reshaping the industry. Bharti Airtel agreed to buy the struggling local unit of Telenor ASA in February, while Reliance Communications said in 2015 that it would buy AFK Sistema's local unit.
Smaller players including Reliance Communications and Tata Teleservices are being forced to attempt to restructure debt and sell assets. Loss-making Tata Teleservices is said to be preparing to shut a large part of its telecom business, according to a Business Standard report that cited people it didn't identify. "No Indian bank is ready to fund the telecom operators. No foreign bank wants to do it," Anil Ambani, chairman of Reliance Communications, told shareholders on September 26. "There's no financing for growth. Period." Anil Ambani is younger brother to Mukesh, and the two brothers' businesses are independent although they share spectrum, telecom towers and fiber.
Reliance Communications faces a deadline to restart payments to lenders and is racing to sell its spectrum and real estate assets to reduce debt. A planned merger with Aircel collapsed earlier this month, bogged down by delays and lawsuits.
Consolidation in the Indian mobile industry is set to accelerate, turning it largely into a three-player market benefiting top operators, CLSA analysts wrote in an October 9 note. Mobile voice and data tariffs have plummeted to below-cost levels and the industry's revenues will decline as much as 15 per cent this year, Himanshu Kapania, the MD of Idea Cellular said in New Delhi last month.