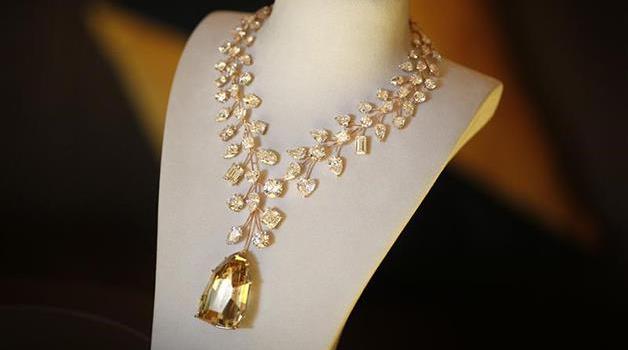 Some black sheep have already brought disrepute to the gems and jewellery trade. Now, some industry insiders suspect fake diamond sales have been going on undetected. They doubt synthetic or man-made stones are being passed off as natural stones in jewellery. What has given rise to such a suspicion is the mismatch between a sudden spurt in imports of rough synthetic stones and the corresponding exports after value addition. In January rough synthetic stones worth Rs 200.90 crore were imported against Rs 76.55 crore in the same month last year, registering a growth of 162 per cent. For the period between April and January, imports posted 98 per cent growth to Rs 14,04.95 crore from Rs 709 crore in the same period last year, as per the data from Gems and Jewellery Export Promotion Council. Apart from rough synthetic stones, the country also imported synthetic stones worth Rs 556 crore during the same period, which had also gone up by 52 per cent from Rs 366 crore during the year ago period.
After value addition, which generally increases the price of the processed stones, the country had only exported Rs 1,121 crore of synthetic stones during the April-January period of the current financial year. This is just 57 per cent of the value of unprocessed and less expensive goods that were imported.
Industry sources said a part of these man-made stones would have gone into the studded jewellery and were either exported as diamond-studded jewellery or sold within the country through retail stores. In both cases, Indian exporters or jewellers do not sell jewellery made of synthetic diamonds. So, the stones would have passed off as natural diamonds, which is 30 to 40 per cent costlier than the man-made ones.
"We have been coming across several instances of man-made diamonds getting studded along with natural diamonds in the jewellery. If they are shipped to our export markets, they will destroy the credibility of Indian jewellery and if they are sold through our own stores, the customers will be cheated," said an industry insider on the condition of anonymity.
In some of the markets like the US, jewellery studded with man-made diamonds as sold as they are and there is a set of customers who prefer such jewellery over the natural diamond ones. In order to meet the requirements of such customers, Indian exporters can make such jewellery, but they will have to declare that they are synthetic diamond jewellery and not natural diamond ones and price them accordingly.
A former executive of Gitanjali Gems had recently alleged that Mehul Choksi was selling substandard and fake diamonds at the price of natural diamonds through his stores. Enforcement Directorate is also investigating whether Nirav Modi and Mehul Choksi were cheating customers by selling fake diamonds.