,

Wednesday, 11 October 2017
Rupee has gone from Asia's best-performing currency in the first half to among the worst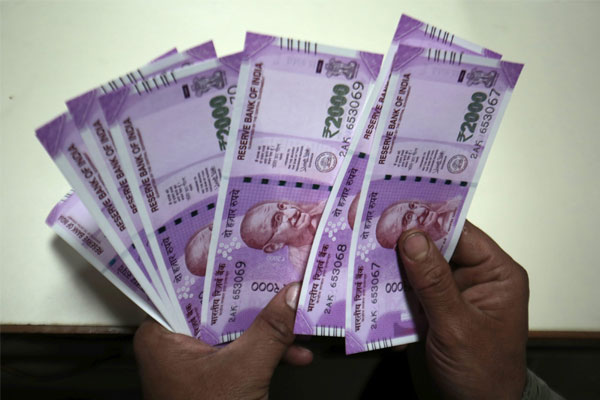 Rupee, the worst-performing currency in Asia last month, is likely to weaken further as higher US interest rates boost the dollar, according to Mizuho Bank.
"Some rupee slippage looks unavoidable in the coming months as dollar bulls take charge," said Singapore-based Vishnu Varathan, head of economics and strategy at Mizuho, the third most-accurate rupee forecaster in Bloomberg's quarterly rankings. While his year-end rupee forecast is 65.8 per dollar, the currency could potentially drop past 66 during the quarter before finding an initial support at 67, he said.
The Bloomberg Dollar Spot Index in September rallied the most this year as the Federal Reserve said a rate increase in December was on the table and President Donald Trump announced a plan to cut taxes. The greenback's recovery is making investors review the outlook for emerging-market assets.
The rupee has gone from being one of Asia's best-performing exchange rates in the first half to among the worst, with foreigners dumping local stocks amid an economic slowdown and weak corporate earnings. Concern that any potential fiscal stimulus from prime minister Narendra Modi's government before the 2019 elections will worsen India's public finances saw the rupee sink to a six-month low on September 28.
"The road to 2019 elections is paved with populist potholes that could dim fiscal efforts," said Varathan. "The upshot is that as trends in the fiscal and current-account deficits turn less favourable, policy makers are confronted with sharply diminished margin of error."
While these concerns take some shine off the rupee, the currency still retains its "real yield allure" and remains relatively attractive, Varathan said.