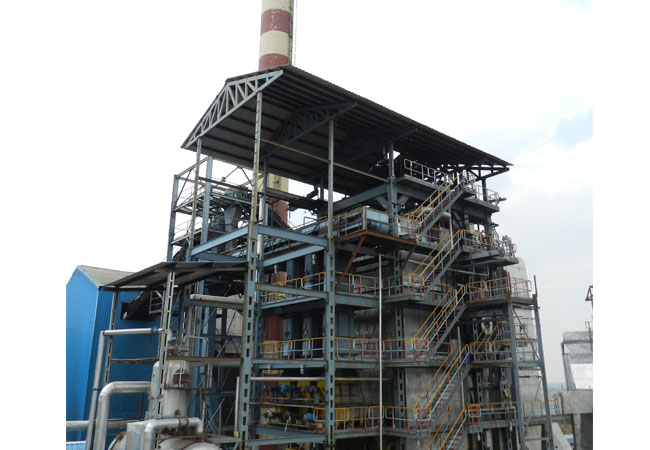 The Indian Sugar Mills Association (ISMA) released sugar production data for the current sugar season (SS) until December 31, 2017, reporting a.26 per cent increase in sugar production at 10.33mnt (+2.14mnt YoY/ +26 per cent YoY), primarily on the expected increase in Maharashtra (MH: +1.29mnt/+51 per cent YoY; increase in acreage) and Uttar Pradesh (UP: +0.70mnt/+26 per cent YoY; increase in recovery rates).
The government removed stock limits on December 19 last year, 12 days before the stock limit order expired, to support falling sugar prices – prices fell 8-10 per cent in December vs. the October to November 2017 average) amid increasing production (early start to the crushing season) and comfortable stock limits (aided by expectations of higher production in SS19). While more clarity on acreage data is awaited for SS19 – it is expected by February – a cautious stance is to be maintained on the sector amid pressure over sugar prices as no improvement is seen even after the removal of stock limits while wholesale prices remain at Rs 35/kg levels.
Cumulative sugar production
There has been an expected increase in sugar production in Maharashtra (+70-75 per cent YoY for SS18 to 7-7.5mnt) on an increase in acreage (+43 per cent YoY for SS18). Notably, more than 90 per cent of the increase in production for SS18 to date has been contributed by Maharashtra (60 per cent) and Uttar Pradesh (33 per cent).
ISMA said that while production growth is slowing down MoM (at 18 per cent YoY for December 2017 vs. 42 per cent YoY until November 2017), cumulatively, it is tracking broadly in line with estimates of 25.1mnt sugar production for SS17-18 (second advance estimates for SS17-18 are expected after January 20, 2018). Karnataka and Tamil Nadu continued to report sluggish volumes at 1.62mnt/0.17mnt till December (+5 per cent/-9 per cent YoY respectively) on continued water shortages.
Production trend across key states
Maharashtra: Production is up 51 per cent YoY to 3.82mnt vs. 2.54mnt, as 50 per cent more mills were under operation for SS18 until December on higher availability of cane. In 2017, mills started to shut operations as early as in January.
Uttar Pradesh: Production increased 26 per cent YoY to 3.38mnt versus 2.68mnt on the early start to crushing (production was up 60 per cent/32 per cent YoY until November 30 and December 15, 2017, respectively).
Karnataka: 62 mills produced 1.62mnt versus 56 mills producing 1.54mnt in 2017 (+5 per cent YoY).
Other states: Gujarat, Andhra Pradesh, Telangana, Tamil Nadu, Bihar and other states produced 1.51mnt (+5 per cent YoY at the combined level), as the production decline in Tamil Nadu and Andhra Pradesh and Telangana was offset by an increase in other states' production (11 per cent decline in the second fortnight of December 2017).
Domestic wholesale prices (Sugar M-30) were trading 8-10 per cent lower than the October-November 2017 average prices at Rs 34.5/kg (ex-mill realisations at Rs 31-32/kg) mainly due to higher availability of sugar in the initial months of crushing against lower consumption demand during winter.
Further, there are expectations of even higher production in SS18-19. More clarity will emerge after February this year; SS17-18 is likely to see production of 25.1mnt versus 20.3mnt in SS16-17, which implies comfortable/excess sugar stock positions for the next two years. Interestingly, there was no improvement in sugar prices after the removal of stock limits on December 19, last year, 12 days ahead of the scheduled expiry, but there are news reports that say prices have inched up marginally on fresh buying from institutional buyers and stockists.
On the global front, sugar prices climbed back to $0.15/lb levels after hovering at $0.13-0.14/lb briefly and are expected to remain capped given the expectations of a global sugar surplus in the coming years. The EU, India and Thailand should bounce back in sugar season 18.
Source: JM Financial