,

Friday, 11 May 2018
It's Time To Call Out The Farce That Are Indian Film Awards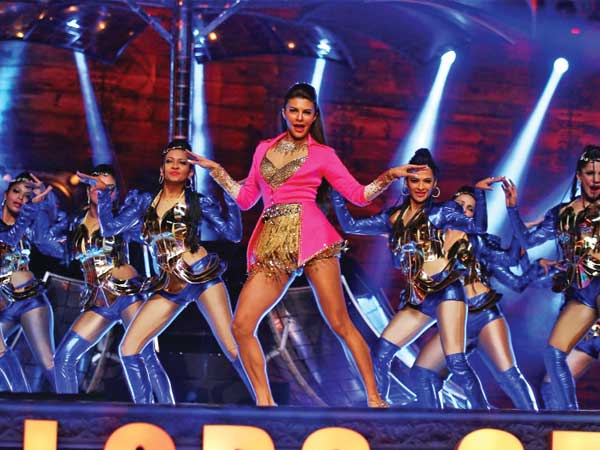 Film awards have always invited controversy. And, rightly so. No award in India can be called genuine; nothing is ever above-board about them. A popular film magazine had made a reputation of being fair in deciding its awards to film stars and technicians. But, while nobody could point a finger at the management of the magazine, its system of nominations and voting left a lot to be desired.
This magazine made money by printing nominations and voting forms for its readers to send in. As films are the only escape for the middle-class Indian and a form of entertainment, the magazine readers are simple people who believed everything that they read. They bought this magazine, cut out the nomination page and sent in their votes. The poor souls did not know that their one vote meant nothing because, there were going to be many stages in the process where manipulations were sure to take place.
For instance, those nominated would buy the copies of this popular magazine in the thousands, make their in-house workers fill the forms and post them back. The management of this magazine appointed a jury consisting of affluent and well-known people with whom the management had or needed good relations. In all probability, they were not even regular moviegoers.
What does not make sense is, why do you need a jury when you call it a popular award which is to be decided by a popular vote? Earlier a jury was made to watch all the nominated films at private previews. This practice ended when CDs and DVDs arrived on the scene. Instead of watching films with other jury members as a combined jury duty, each judge watched the shortlist of films at home/ or was assumed to have done so. It was all going haywire.
Soon it became clear the awards could be manipulated at multiple levels.
Rishi Kapoor, in his biography, has confessed to having bought the said 'popular' award for his debut film, Bobby, while the one who deserved it that year was Amitabh Bachchan for his first major hit, Zanjeer. Yes, the same reputed, genuine award! And, that was in the year 1973!
There is another fabulous manipulation story about this particular magazine which exposes the process of how it goes about giving awards out.
The votes were in favour of a particular music director for his hit score that year. So were the jury members. The jury members were sitting on final deliberations when a peon came and dropped an envelope full of cash on the table saying this had come from the winner in contention for the award. Now, the said music director was not the type to do this kind of thing. But the jury disqualified him. The award went to the second best contender who had sent the envelope in the name of the one who deserved and was sure to win!
Now, we have the Dada Saheb Phalke Award. The original one is awarded by the Government of India. Then, there is one awarded by a private registered body called the Dada Saheb Phalke Academy, which distributes awards in the name of Phalke by the dozen. Then there is one more, a guy has decided to install awards in the name of Phalke. He has named certain respected and well placed people from the film industry and media as members on his board. Strangely, none of those named on his board are aware of his existence, let alone his 'organization'!
That takes us to the ignorant media. It seems the Phalke Academy decided to award Ranveer Singh this year. The media went all out to pronounce Ranveer as the winner of the National Phalke Award this year. It was even all over the TV channels! I think Ranveer Singh is a few decades away from winning any such award, if at all!
Meting out awards used to be one big con perpetuated on film folks. Any kind of a trophy used to be a major weakness for a filmmaker. So there was this guy, a puny little Hindi journalist who published some sort of a rag whenever he got an advertisement. He started an awards racket. As an award trophy, he took to distributing a cheap icon of Shirdi Saibaba. He held no award function but went office to office and distributed his awards. Our film folk, forever craving for an award welcomed him. Also, superstitious as ever, how could they refuse a Sai Baba icon? In return, he got a token cheque of Rs 500 or 1,000, depending on the recipient's faith in the icon!
Now, every award is commercial, backed by sponsors. Every participant gets paid huge sums. Some publications are alive only in name for the sake of awards having stopped publishing business!There was a time when the popular magazine awards were held at the Mumbai's Shanmukhananda Hall. The venue has now shifted to high capacity open grounds. The sponsors corner most of the seats.
In Hollywood, an Oscar often boosts an award winning film's box office prospects. In India, it just helps boost an award winner's ego!
Let us put it this way. None of the awards in India can claim to be genuine and are just moneymaking exercises. What is worse, they are now a dime a dozen. The National Awards have never been able to enjoy credibility for there are forces which call the shots there.
So, who cares who gets it!
@ The Box Office
The latest release at the box office, 102 Not Out, a remake of the Gujarati play of the same name, took slow opening. With Amitabh Bachchan and Rishi Kapoor in the cast and backed by a huge media build up, it was expected to get a better opening. The film improved over Saturday and Sunday to end its opening weekend with figures of Rs 16.5 crore. The film held steady during the week and should close its opening week with about Rs 25.5 crore. It needs to sustain for the next couple of weeks to make a profit.
Sudhir Mishra's DassDev did poorly collecting only Rs 1.3 crore in its first week.
Baaghi 2 has catapulted Tiger Shroff into the big league as the film has collected Rs 180 crore in five weeks.
Hichki has proved to be a hit having collected Rs 42.5 crore in six weeks.