,

Thursday, 9 November 2017
Politics and cinema are often on a direct collision course but that doesn't prevent a host of Indian film stars from throwing their hat in the ring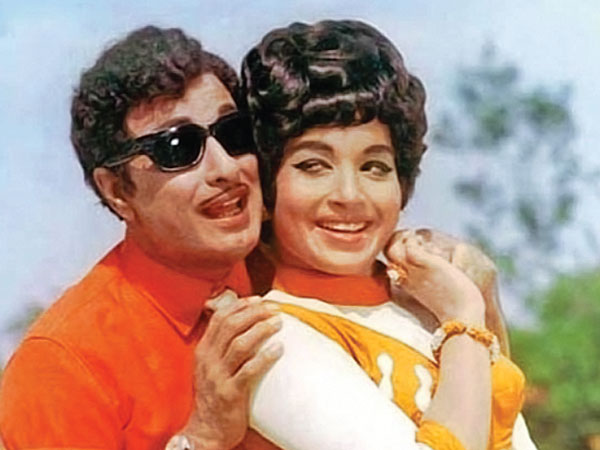 Film stars from the Hindi film industry were never really inclined towards joining politics, especially of the election kind. The idea of losing an election was considered a risk not worth taking. A star believed in maintaining a certain image that he had built for himself over the years as an actor. Losing an election would ruin all that, especially the perception that a star lovingly nursed of his or her popularity.
Rather than take a chance, stars prefer the less risky task of supporting a particular candidate by going on his or her political road shows. It was understood that there would be a certain amount of give and take involved in the bargain — while some actors did it for money, others expected certain favours in return. They were usually in the form of getting a tax exemption, support from the state machinery while shooting at certain locations and so on.
On a larger scale, the stars who toed the ruling party's line and enjoyed a clean image were honoured with Padma Bhushans and other such awards. On rare occasion, stars were nominated to the Rajya Sabha, or the upper house of Parliament.
Some of these nominated members include Prithviraj Kapoor (1952-60), Nargis Dutt (1980-81), Vyjayantimala Bali (1993). Since then the frequency has increased as Shabana Azmi, Hema Malini, Dara Singh, Rupa Ganguly, filmmakers Mrinal Sen and Shyam Benegal, singer Lata Mangeshkar and writer Javed Akhtar have also made it to the upper house.
In the South, the obvious thing to do for popular actors who had built a huge fan following and maintained a clean image was to enter politics. What seemed to work for them was they created their own political parties. From the Hindi film industry, Sunil Dutt and Amitabh Bachchan, both in 1984, were among the first to contest and win elections to LokSabha. For a brief while witnessing Bachchan's experience in the hurly burly of politics — he had to resign midterm — sort of put a stop to the rosy aspirations many others in Bollywood may have had of joining politics but, then they soon got over it.
Suddenly, many actors, especially of the veteran kind, decided to take the plunge and, whatever the reason, most of them seemed inclined towards the BJP. While some like Shabana Azmi, Jaya Bachchan and Rekha were nominated to RS, Dharmendra, Vinod Khanna, Shatrughan Sinha, Govinda, Jaya Prada, Rajesh Khanna, Raj Babbar, HemaMalini (a Rajya Sabha MP earlier), Kiron Kher entered through Lok Sabha having duly won the elections.
That brings us to news that two of the most prominent South Indian actors, Kamal Haasan and Rajnikant may soon be taking the political plunge. Earlier, Telugu superstar, Chiranjeevi, had made his debut as a politician. For decades film stars in South India have enjoyed a huge and dedicated fan following with innumerable fan clubs, an almost guaranteed vote bank if you will. While, Kamal Haasan has already announced he will enter politics, Rajnikanth is still keeping everyone guessing. Of the two,
Rajnikanth enjoys a solid mass following while of late, even as an actor, Kamal Haasan has not been doing justice to his status and his fans' expectations. Somehow, the majority view is that, while other Southern politicians had their own ideals and decided to stay independent, Kamal Haasan is said to have started out on the wrong foot. He first met the chief of a political party presently in the Opposition, he then met the Delhi CM Arvind Kejriwal and, finally, while launching his political outfit, he made a comment on Saffron Terror that displeased those in a nationalistic mood. As for honesty and professionalism, something that he has been professing lately like all politicians tend to do, it does not behove him since he made some films from unacknowledged sources. His last Hindi film that I watched, Vishwaroopam (2013) was a direct lift from the Frederick Forsyth's novel, The Afghan, that tells the tale of an American spy who takes the place of an AfghanTaliban prisoner languishing in an American jail. The spy penetrates a Taliban group as the released prisoner. There was no acknowledgement of the original writer or material at all and if it has happened once, it could have happened on previous occasions too. As for stars winning elections, while this does occur on a regular basis it is rare to see them being entrusted with serious responsibility like handling a ministry. The only one to have made the cut is Smriti Irani, who was once a TV artiste!
@ The Box Office
Ittefaq, when made in 1969, was a purely business decision. Newcomer Rajesh Khanna was obliged to act in the film as he was still serving his contract with United Producers, a group of seven high profile film producers, who had a tie up with the popular film magazine, Filmfare, and whose combined Talent Contest he had won.
Khanna was obliged toe the line for United Producers for a certain amount of time. Then, in September 1969 came his blockbuster, Aradhana, after a line-up of good but unsuccessful movies. Aradhana had super hit music and great performances. It proved to be a big hit and established Khanna as a new star.
Ittefaq was a film made out of compulsion by the BR Chopra banner. Their main project was on hold because of date issues. The banner, always willing to bet on gut instincts, saw a Gujarati play, Dhummas (Fog), and decided to fill up the idle time slots in their production plan. They decided to turn Dhummas into a quickie to be directed by Yash Chopra, the younger sibling of BR Chopra. The idea of making this film was as a stop-gap arrangement to keep the office roster running. The experiment paid off.
Ittefaq was released a month after Aradhana and Rajesh Khanna had already become a sensation by then. His popularity, combined with the credibility the BR Chopra banner enjoyed, worked well for the film. The gap filler production proved to be a success.
The original Ittefaq also starred Nanda who was kind of an in-house artiste for BR Films since her business was handled by C.V.K. Sastry, who also handled the production arrangements for the banner. The remaking of Ittefaq after 48 years could have passed had the makers not decided to change the narrative. Ittefaq, which opened with about Rs 3.5 crore, did better on Saturday and Sunday. But, that just about sums up the end of its free run as the new week starts. The film is reported to have collected about Rs 12.3 crore for the opening weekend and should close its week one at about Rs 24 crore.
*The other releases this week Ribbon, Ram Ratan Ribbon, Narayan and Kutumb, rate as disasters.
*Jia Aur Jia manages to collect just about Rs 80 lakh in its first week.
*Rukh collects about Rs 75 lakh in its first week.
*Golmaal Again proves to be the biggest hit of the year so far as it reigns supreme in its third week. The film which collected Rs 182.4 crore is expected to add another Rs 16 crore to take it close to Rs 200 crore mark at Rs 198 crore for three weeks.
*Secret Superstar has collected Rs 11.7 crore in its second week thus taking its two week total to Rs 52.45 crore. It is expected to add another 6 crore in its third week.
*Judwaa 2 adds about Rs 20 lakh in its fifth week to take its five week total to Rs 134.1 crore.