Call option holders were the gainers last week, with the Nifty breaking its earlier highs and climbing higher in a short span of time, though the ITC stock spoiled the party for the bulls.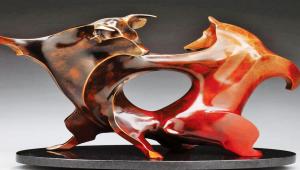 Though the Nifty corrected for two days last week, traders were little bothered about the index's slide. For two reasons: first, the correction was caused by a large cap stock with high index weight, ITC. Such one stock-led corrections don't hold for long.
It could come as a surprise to many that the Nifty has not seen a three-digit correction in the last seven months. The index's worst fall came in mid-May, when it almost touched three digits, shedding 96 points.
As yet another earnings season dawns, market expectations are rather moderate than optimistic this time. At best, the April-June quarter could deliver a mixed set of earnings reports. At least, that's what analysts now come to believe.

Public sector banks have neither been able to grow their loan book nor leverage the massive branch network and retail franchise in 2016-17.
After increasing significantly for past many days, potatoes arrivals have declined across major states, especially from Uttar Pradesh.