The stock market would keep up the current momentum, ignoring the scary valuations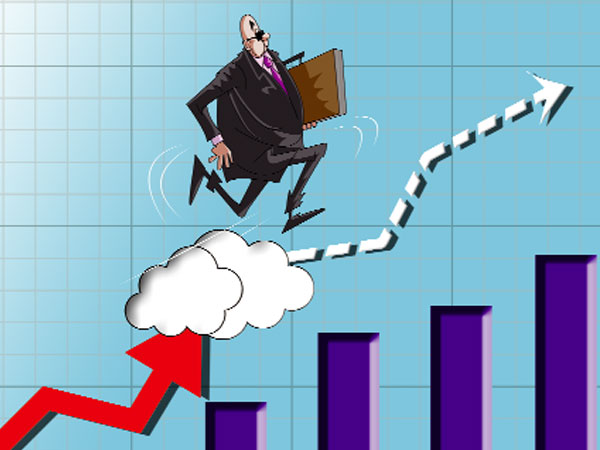 The year 2017 has been a spectacular one for equity investment. The Sensex touched a new high of 34,000-plus and has gained 28.77% in 2017. Mid-cap and small-cap stocks fared even better. The BSE Mid-cap Index rose 48.8% in the calendar year while Small-cap Index surged 58%. For the fourth consecutive year, mid-cap and small-cap stocks have outrun their large-cap peers.
Sectors that shined through the year were consumer durables, real estate, metals and telecom, while healthcare was worst performer, followed by IT services. The BSE Health-care Index gave a return of just 0.92%!
FII fund flows have been substantial, though the pace has slowed of late. FIIs invested $7.73 billion in 2017 compared to $2.9 billion in 2016. In a role reversal, domestic institutions have been pouring money into stocks, backed by strong retail inflows into their schemes. MFs saw a massive net equity inflow of $19.5 billion. This is 2.7 times the net inflow of 2016.
India Inc earnings are seeing some recovery after a long wait. In the past 3.5 years, since the new regime came to power, hopes of a recovery have been belied. Analysts were forced to cut their earnings estimates, as reality differed from the exuberant environment it created. Even for the current year, earnings are likely to be lower than the estimates put out earlier.
The equity market may keep up the rising momentum in 2018, encouraged by the expected growth in earnings.
According to experts, while impending earnings growth is good news for equity investors, the unfortunate part lies in valuations. Most of the back ended recovery in profits is already reflected in current stock prices. The Sensex PE ratio rules above its historical average. Few sectors and stocks look priced sensibly for investors to make meaningful returns. The high global liquidity afforded by the loose monetary policy of central banks has distorted prices across most asset classes.
The situation can change, as some central banks are now raising rates while a few are paring the stimulus size, analysts said.
Moreover, Indian economy can well be among the fastest growing in the globe. That would keep the consumption and infrastructure themes enticing for investors.Retail investors can take part in the India growth story via systematic investment plans. But desist from adventures like making a large lump-sum investment at this time.
ashwinpunnen@mydigitalfc.com