,

Tuesday, 10 October 2017
Second communication from IBA wanting to expedite recovery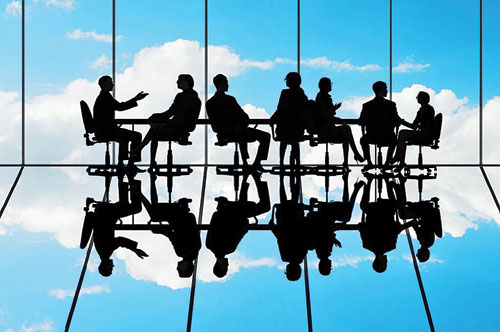 Lenders through the influential Indian Banks Association (IBA) have approached the Insolvency and Bankruptcy Board of India (IBBI) to find a solution to pressing corporate issues.
With getting shareholder approval becoming difficult in corporate actions such as change in management, reclassifying a company's promoter as public shareholder, changes in capital structure or selling assets, the banks have been left with no option, say sources.
While IBA had written to the IBBI about the teething problems relating to the resolution of assets under the National Company Law Tribunal (NCLT) a few months ago, this will be a second communication from the bankers wanting to expedite recovery.
A senior banker told Financial Chronicle, "As per the Companies Act 2013, for certain corporate actions such as management change, an approval of the shareholders at the AGM is required. But why will the promoters allow change of management? So the IBBI may say that the ruling of NCLT as far as change in management is concerned may override the Companies Act or for similar such corporate actions, the rules of Companies Act may be kept in abeyance."
According to another banker, "There are inadequate NCLT benches/trained resolution professionals to handle large number of cases. There are more than 25,000 Board for Industrial and Financial Reconstruction (BIFR) cases, which are expected to be referred under the Insolvency and Bankruptcy Code that could result in delays in proceedings vis-à-vis stipulated timelines. There is lack of clarity on various aspects of the Insolvency and Bankruptcy code (IBC) such as how to arrive at liquidation value."
Under the corporate insolvency resolution process, a service of notice is sent to the defaulter followed by an application to NCLT. The resolution professional (RP) is appointed to oversee the resolution process.
Proceedings can be initiated by financial/operational creditors and as well as corporates. The institutional framework was fragmented earlier. Insolvency proceedings can be initiated on minimum defaults of Rs 0.1 mn. Under the earlier frameworks, criteria was linked to net worth erosion or inability to repay 50 per cent or more debt of secured creditors.
IBC has the power to declare transactions void and reverse recent transactions undertaken to diverge funds out of the corporate.
During the moratorium period of 180 days, all legal proceedings against the corporate are stayed and no exclusive security to banks or cash flow arrangements hold true.
The IBC has overriding effect on all other laws or any other instrument. No security or cash flow mechanism, exclusive or otherwise, holds true during the moratorium period.