Danish audio company Steinway Lyngdorf is often spoken of in hushed tones in the upper echelons of the audio industry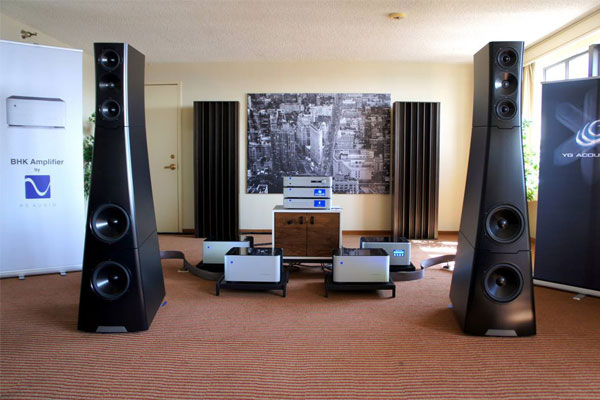 There's upgrading your home theatre system and then there's giving it the Steinway Lyngdorf touch. These sound systems sit at the very pinnacle of audio quality in our times—indeed, they have been compared to divinity. While these high-end audio equipment could cost as much as a flat in a metro city, the sound quality is reportedly to die for.
The name "Steinway" conjures up images of a grand piano, not surprising, as they make some of the world's best. Steinway Lyngdorf, the collaboration between Steinway & Sons and Lyngdorf Audio, a Danish audio company, is less well known generally, but spoken of in hushed tones in the upper echelons of the audio industry. They created the world's first systems with digital audio fully-integrated, featuring the RoomPerfect technology, which enables the sound system to adjust its output to the specific physical environment.
In 2005, when Peter Lyngdorf set up his company, he embarked on a quest to reproduce perfect sound. Two years later, Lyngdorf Audio caught the attention of the folks at Steinway and a historic partnership followed. It led to the unveiling of the Model D Music System, which was based on the premise of an audio system of such fine quality that even seasoned concert pianists would not be able to tell the difference between a Steinway & Sons grand piano played live and through these speakers. The system was capable of reproducing "a full symphonic orchestra with no compromises in sound" and had an eyebrow-raising price tag of $150,000.
It was the very next year, 2008 that Steinway Lyngdorf's floor-to- ceiling stackable speaker series, the Model LS, debuted, touted to give you the perfect listening experience ranging from "action-packed film scenes to the most subtle and exquisite musical performances". "LS" in the model name refers to a line source, speakers stacked in floor-to- ceiling array, as tall as 6.5 feet to 8 feet. Each speaker houses 15 mid-range 5.25-inch cones and 8 AMT tweeters. These, coupled with boundary woofers, make sure that not only does sound propagate over long distances, but the audio experience is the same at every point in the room.
The speakers' discreet in-wall modular components can be integrated into the décor or they can be in the form of elegant and commanding floor-standing entities. Either way, they are fixed with proprietary acoustically decoupled brackets that result in "no vibration, no resonance, no wall transfer, and less sound transfer to adjacent rooms". Steinway & Sons' high-gloss black finish or other high-gloss lacquers, accented with matte gold or black accents makes the Model LS a sight to behold.
A whole set-up including the LS Concert speakers, amplifiers, woofer boxes and a Steinway Lyngdorf processor will take your total bill up to $250,000. Steinway Lyngdorf has dealers in Mumai and Delhi. Should you want to experience the joy of the Model LS before you reach for the chequebook, their showroom in Delhi's Defence Colony will let you do exactly that.