The story of Noor Inayat Khan, a descendent of Tipu Sultan who grew up in Paris and worked as a secret agent for the allied forces, was killed by the Gestapo when she was only 30, is begging to be made into a film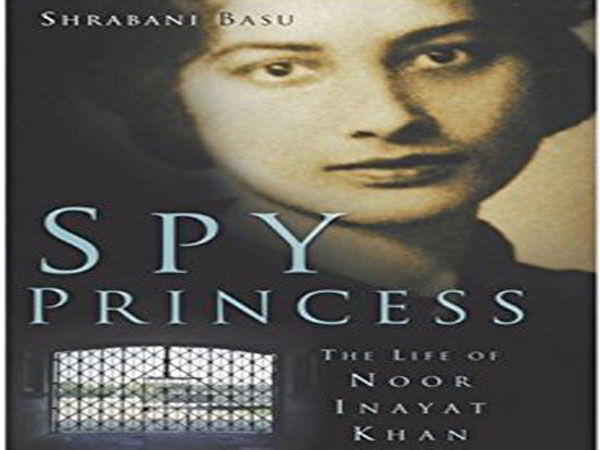 Born in 1914 in Moscow to an Indian Sufi spiritualist father and an American mother, Noor Inayat Khan — a descendant of Tipu Sultan grew up in a Parisian suburb, writing and publishing children's stories in French and practising western and Indian classical music on her harp. Her father, who died on a visit to Delhi, was a renowned classical singer who performed to live audiences in the US and Europe with his two brothers.
When WW2 broke out and the Germans marched into Paris, Noor, along with her mother, sister and two brothers fled to London where she volunteered to work for the war effort and was recruited to train as a wireless operator by Britain's SOE (Special Operations Executive).
Even before she could complete her training, Noor was sent to Occupied France to work as a secret agent amongst the French Resistance and transmit coded information to British Intelligence, an assignment which was fraught with danger: if caught, she could be tortured and executed. She was the first woman wireless operator to be sent on such a dangerous mission in which the average life expectancy was just six weeks.
In the period that she was active in Paris — she was active for 12 weeks — Noor managed to facilitate the escape of at least thirty Allied airmen shot down in France and ensured that arms and money were delivered to the French Resistance. She also pinpointed positions for parachute drops of arms and arranged for other agents to escape back to England.
Operating out of different flats and regions and going by various aliases and disguises, she always managed to escape the Gestapo who had trained their listening devices on her, trying to capture her at any cost — till luck ran out 48 hours before she was to fly back to London: she was betrayed by a resistance worker. She, along with three other female operatives were eventually executed in Dachau concentration camp in Germany in 1944. She was just 30! Her last word, before she was tortured and shot, was 'liberte!'
London based journalist Shrabani Basu's Spy Princess: The Life of Noor Inayat Khan (2005) is the stuff legends are made of. Meticulously researched, this 256-page book recreates the details of an amazing life which had already inspired other books and a few documentaries in the west. For Indians who are being fed on manufactured history, Shrabani Basu's hardboiled account offers up a true role model —flawed, loveable and inspiring.
It is no surprise that such an account would draw the interest of filmmakers. In fact, Shrabani Basu tells in a television interview during the launch of her book in London way back in 2005 that her publisher was receiving three telephone calls a day on an average for the rights to the book. In India, several filmmakers had shown their interest in the book, amongst them Shyam Benegal and Ketan Mehta who was interested in doing the film with Katrina Kaif, who bears a striking similarity to Noor. Reportedly, there are other scripts doing the rounds in Mumbai but not a single project has taken off yet.
Shrabani Basu seems to have this unique talent of unearthing untold and neglected stories from the recesses of history and turning them into engrossing books, researched over years. Recently another of her book — Victoria and Abdul: The True Story of the Queen's Closest Confidant (2010) was turned into a film starring Judi Dench and Ali Fazal. It traces the unusual friendship between Queen Victoria and her Indian servant on whom she bestowed the title of Munshi. Helmed by the famous director Stephen Frears, the film was released in September.
But when it comes to the book on Noor, the major hindrance seems to be the budget. To recreate Europe of the WWII period with all its air raids and outdoor actions is a hugely expensive affair in terms of production designing, casting of thousands of extras and coordinating all the logistics.
But it is a story crying out to be told. With Amazon Prime and Netflix getting into expensive contents, can we hope to revive Noor, at least on the small screen and make her immortal?
(Ranjan Das is aMumbai-based filmmaker, instructor and writer)