The hostile city and the vulnerable outsider have always been a potent mix in cinema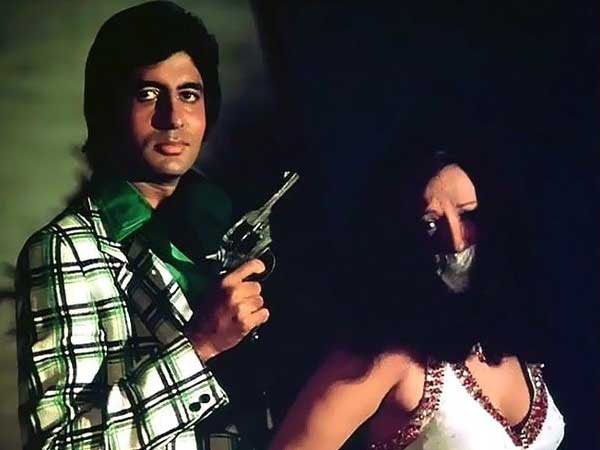 The big bad city had always acted as a temptress to the vulnerable youth from the small town or village who comes seeking his livelihood in its labyrinths. With dreams in his eyes and unbounded optimism, he soon realises that the ways of the metropolis are not exactly conducive to his vision; the mental image that he had formed of the city, based on countless accounts, and the reality out there are two different realms. How he negotiates this conflict has been the stuff of some of the greatest works of literature and cinema from the world over.
Raj Kapoor's 1955 film Shree 420 (1955) tells the story of Raj, a youth from Allahabad who comes to Bombay to eke out a living. Amidst all the hostilities that greet him on his arrival, he is lucky to manage a job at a laundry and also finds love in the form of Vidya (played by Nargis), a simple schoolteacher. But a twist of fate brings him in contact with a socialite Maya (Nadira) who discovers his talent at cards and introduces him to high society where he is passed off as a prince.
Caught between 'unholy' wealth and the 'dishonest' rich on the one hand, and the 'pure' life epitomised by sari-clad, virginal Vidya and his fellow pavement dwellers with big hearts, Raj eventually manages to overcome his dilemma and chooses to follow Vidya to an uncertain but honest life.
Though hugely simplistic in its depiction of 'rich versus poor' theme, the film is redeemed by a taut screenplay by KA Abbas and its brilliant mise-en-scene. By the time it was made, the Nehruvian model of mixed socialist-capitalist economy had started to show cracks, resulting in rising unemployment and corruption that created a class of disillusioned youth. The film successfully captures the prevailing mood and tension of the period and also points towards a certain hope.
Chandra Barot's Don (1978) takes up Vijay, another simpleton from outside who comes to work in Bombay but becomes a pawn in a dubious and dangerous game played by a police officer who employs him to impersonate a dead don — because he bears a striking resemblance to him — so that the police could catch the core team of a gang who are still unaware of the death of their ruthless boss (Amitabh Bachchan in a double role).
Gone is the synthetic realism of Kapoor's Shree 420. The simple Nargis has given way to a savvy Zeenat Aman. Things are not as simple as they look and the twists and turns have our protagonist neck deep in constant trouble which love cannot resolve. It is a combination of wit, bravado and quirks of fate that enables our hero to negotiate all the misfortunes that befall him, till he manages to achieve his mission and return to his former life.
The gangsters in Don, like the rich (and the poor) in Shree 420, are exaggerated representations that bear no resemblance to reality. The audience draws its catharsis through the decimation of the evil and the victory of the simple-minded protagonist; and the status quo is restored.
By the time we came to 1998, the demarcating line between good and evil seemed to have dissolved. In Ram Gopal Varma's masterpiece Satya (1998), the protagonist comes to Bombay and soon gets sucked in the city's underworld where he becomes the protégé of a leading gangster engaged in a turf war with a rival gang. He sinks into the abyss of gangland ways without any moral scruples and gradually rises up its ladder till he is hunted down by the police and killed at the end.
For the first time in Hindi cinema, the audience is treated to the inside world of urban gangsters who look strangely familiar. They could be our next-door neighbours, with similar hopes and aspirations as any middle-class Indian, with their share of love tangles and domestic squabbles. What sets them apart is their choice of profession: instead of being a bank employee or an insurance agent or a car salesman, they have chosen to be criminals.
The big bad city has ultimately co-opted the outsider and democratised its inhabitants by eliminating any scope for moral judgement.
(The author is a Mumbai-based filmmaker, instructor and writer)