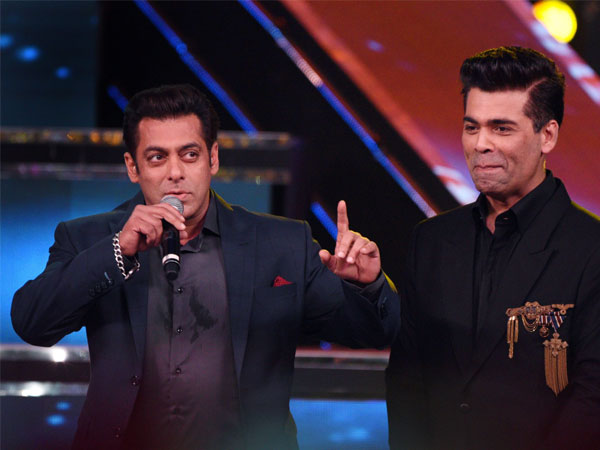 Akshay Kumar's gushing tribute to Amitabh Bachchan during the closing ceremony of the 48th International Film Festival of India (IFFI) held in Goa recently generated equally gushing reports in different newspapers and social media. Akshay Kumar reportedly became very sentimental during the tribute and Bachchan was touched and there were tears in the eyes of many members of the audience who were witnessing the mega event. Later, I&B Minister Smriti Irani held a gala dinner for special invitees that saw the likes of Shahrukh Khan, Salman Khan, Karan Johar and Katrina Kaif and other celebrities from tinsel-town.
In the hullaballoo of all such events surrounding the festival, what was lost was the dignity of the festival itself. Any international film festival is supposed to showcase the best of contemporary world cinema and pay tribute to masters. It's an event where film enthusiasts get a chance not only to watch good films but meet international dignitaries belonging to the film fraternity and interact with them. Views are exchanged, press conferences are held, followed by Q&A sessions; debutant directors introduce their films to enthusiastic crowd, followed by interactive sessions. The totality of the entire experience enriches all the participants and is supposed to nurture a culture which hopefully, would prove conducive to good cinema.
Above all, an international film festival, especially in a third world country like India that wallows in cinema of mindless entertainment, should be geared towards a kind of cinema which does not find ready release but are artistically significant — films that investigate issues and conflicts that deal with real life situations and strive towards an aesthetic unity. The Indian Panorama fulfils this role every year where films from different parts of the country are showcased, selected by a jury, based on merit, out of submissions by different directors and producers. The Panorama consists of both fiction and non-fiction films, evaluated by two different juries who decide on the winners which are announced on the final day.
This year, the Indian Panorama was mired in controversy when two of its selections – Sanil Kumar Sasidharan's S Durga from Kerala and Ravi Jadhav's Nude from Maharashtra were dropped at the last moment after being selected by members of the jury and replaced by two other films – Amartya Bhattacharya's Khyanikaa – The Lost Idea from Orissa and writer-director Bidyut Kotoky's Assamese film, Xhoixoboite Dhemalite (Rainbow Fields). The orders came from the I&B Ministry.
This kind of an unprecedent move naturally created a lot of tension; it was construed as undue intervention on the part of the government which is known to hold toxic views on matters of culture and history since coming to power in 2014. S Durga was mired in controversy even before because of its original name, Sexy Durga, which was found demeaning to the Hindu goddess and was given a U/A certificate after 21 audio mutes. As far as the other film, Nude was concerned, maybe the I&B found the subject matter of a poor woman working as a nude model for art school students detrimental to what it perceives as Indian culture!
Filmmaker Sujoy Ghosh who was the chairman of the jury for feature films which was responsible for the selections resigned in protest, along with another jury member Apurva Asrani, film editor and screenwriter; while other jury members showed their displeasure at such an intervention. Despite a ruling by a Kerala Hight Court that S Durga should be screened at the festival, the authorities figured out ways not to show the film.
We Indians are suckers for glamour and publicity. Eventually Akshay Kumar's tribute to Amitabh Bachchan overrode all such irregularities and everything was conveniently forgotten. The same newspapers and portals that showed outrage initially, went over the top, giving glossy coverage to the star-studded closing ceremony which defeats the very purpose of such a festival. There are other platforms to focus on stars and glamour, like the Filmfare Award or Zee, Cine and Screen Awards; a government sponsored festival is best left to concentrate on meaningful and intelligent cinema. But of course, the government has other priorities. Amongst them is to provide tacit support to thugs who want to cut off Deepika Padukone's head.
(Ranjan Das is aMumbai-based filmmaker, instructor and writer)