Blame it on social media or the internet but the fact remains we are a generation of voyeurs. And no one knows this better than Bigg Boss 11
Glasshouse: So bad, it's good
One of the first Indian shows to understand that we are a generation of voyeurs and monetise it is the Bigg Boss franchise. Year after year, the reality show stocks its house with a bunch of wannabes and has-beens, and then for three months provides them an ideal platform to grab as much attention as they can. In this C-grade carnival, contestants cook, fight, dance, love, misbehave, in short, they do everything to survive the contest while outside millions of viewers show up every night in fron
Akash Anil Dadlani
Akash, who prefers to be called "A-Cash," is the surprise package of Bigg Boss Season 11. His entertaining banter and non-stop energy has managed to grab eyeballs and keep him (so far) in the house. A proud Sindhi, Akash was born in India but grew up in the US where he did his schooling from Ronald Reagan High School and later enrolled in Albemarle High School in North Carolina. Before he gravitated towards the music scene the college drop-out was a talented sportsperson. At the age of 16, he won the title of Tennis State Level Championship in Texas in 2009.
Not a TV Virgin
This is not the first time that Akash has been seen on TV. Earlier he took part in Super Dude – a reality show which aired on UTV Bindass.
Relative Values
On the show, Akash claims to be a common man who is struggling to make a name for himself in Bollywood. However, this might not be a 100 per cent true. According to reports, he is the nephew of popular singer-composer Vishal Dadlani. Akash's father Anil Dadlani is Vishal's elder brother who passed away 20 years ago in a car accident in the US.
Say What?
On his first day in the Bigg Boss house Akash said he owed his talent to God and claimed it was none other than Mother Mary who visited him in his dreams and imparted to him the gift of music.
Music Munda
Akash is an aspiring rapper who lives in Mumbai. In the past he has worked with famous Indian bands including the Meet Brothers, He claims he helped them with the rap section in the in Jacqueline Fernandez starrer song Chitiya Kalaiya as well as Baby Doll.
Arshi Khan
The self-confessed Queen of Seducation, Arshi Khan is raising eyebrows not just in the house but in the real world too. Be it her false claims of having been in a relationship with Pakistani cricketer Shahid Afridi, calling him her "mehboob," to stripping for Team India during the 2016 ICC T20 World Cup, Arshi knows exactly how to ensure she always remains the centre of attention.
Age is just a number
Arshi seems to have rubbed her family the wrong way and they are upset with her for dragging their family's name through the mud in a bid to gain publicity. Arshi's mother Nadra has told a regional newspaper that Arshi has been lying about her date of birth and that she is closer to 32 and not 27 as she has been claiming.
Say what?
In September 2015, Arshi made headlines when she revealed her relationship with Shahid Afridi. She tweeted, "Yes, I had sex with Afridi! Do I need the Indian media's permission to sleep with someone?"
Loose Canon
Arshi's list of eyeball-grabbing antics didn't end there. She even alleged that self-proclaimed controversial god-woman Radhe Maa ran a sex racket and that she had been approached to join it as well.
Family Ties
Arshi seems to have upset her father as well. During a conversation on air she revealed that her grandfather was a characterless man and had 18 wives. To which her father Armaan Khan told Dainik Bhaskar that his father had married only twice and did not have 18 wives. Arshi's grandfather Mohammad Suleman Khan was a jailer at Bhopal's Central Jail
Hina Khan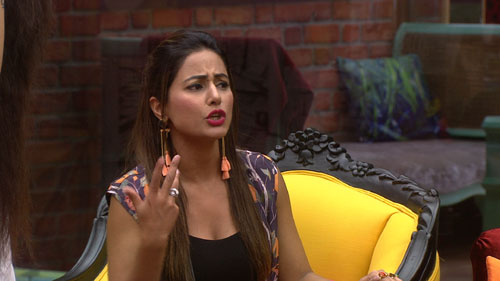 Despite having appeared in only a single TV serial — Yeh Rishta Kya Kehlata Ha —Hina Khan is already considered one of the Indian television industry's biggest stars. But once inside the house Khan shed her serial image to emerge as THE most controversial housemate. In the first week of Bigg Boss 11, she fought with everyone who made fun of producer Vikas Gupta for his sexuality. Week 2 was the start of her non-stop battle with Arshi Khan, who went to the extent of spitting on her. Now she is in the news once again for her controversial views on her colleagues.
'She's the most hated person'
"She has become the most hated person in the house and looks like a pathological liar! How can someone with such a pretty face be such an ugly person! I can't stand her antics but must say that I have been to that house and sometimes we are really not what we are outside. I will not say the house changes us, but it definitely skews our perspective and we actually don't understand if we doing right or wrong. Hina has completely sabotaged her image by doing what she is doing this season, I hope she somehow redeems herself before the season end
— Actress Rupali Ganguli
In focus
Hina Khan is back in the spotlight. In footage from the house she is seen boasting about her popularity on social media. Khan claims she has more followers on social media than Gauahar Khan."Gauahar ke bahut kum followers hai in fact mere half se bhi half." When Vikas Gupta tells Hina that Gauahar might not be that active on social media, she instantly replies, "Even I'm not active." Sakshi Tanwar becomes Hina's next target when Hina compliments her for her work in Dangal, but then immediately begins to criticise her looks. When Arshi indirectly says she doesn't find Sakshi good looking, Hina points towards her eyebrows and hints that the Dangal star is cross-eyed. She then talks about TV actor Sanjeeda Shaikh and says that while she may "look like an angel" in reality, she doesn't look good onscreen. As expected, several TV personalities took serious offence to Hina's comments including Gauahar Khan who tweeted: "Acchaii aur tameez toh seekhi nahi, math karna seekha hota toh aaj jhoote ghamand me aake kahi gayi baat pe log itna haste nahi..Lol!!! Allah sabko tarakki de.... Ameen!! Ghamand be aaj tak kisi ka kuch bhalaa nahi kiya.. sakshi tanwar u are beautiful." Another Twitter user questioned how Hina could stoop so low as to criticise an industry senior like Sakshi.
Luv Tyagi
Unexpected things keep happening in the Bigg Boss house. The dark horse of the show so far, no one would have expected that commoner Luv Tyagi would make it this far. How did he do it? He ensured he was the most active among the five "padosis" or neighbours, however, when the neighbours entered the house, Luv ensured that he kept a low profile thus saving himself from elimination.
Aam Admi
Representing the common man in Bigg Boss, Luv has garned a fan following for his confidence levels. Hailing from Budhana in Rajasthan, he studied at DAV School and then attended BSM College, Roorkee. He currently works at Pepsi.
Life changes
From being a complete unknown only a few months ago Luv has already garned a devoted following on social media.
Lucky escape
Luv had a narrow escape when Arshi, who has been trying her best to stir up an affair with the men in the house called Luv outside and asks him why he was staring at her. In his defence, Luv immediately clarified that he had zero interest.
Dark Horse
Luv has undergone a huge transformation on the show and for a moment, you may even mistake him for Aamir from the film Ghajini. Yes, its the same haircut.
Puneesh Sharma
Brought up in Gurugram, Puneesh Sharma owns a flourishing construction business and is also an investor in a chain of party clubs in NCR. The Delhiite says he wants to follow in the foot-steps of last year's winner. Sharma isn't new to the small screen. He was the winner of a reality show called Sarkaar Ki Duniya in 2009 where he competed with other participants on a deserted island. Having one win already under his belt makes Puneesh confident that he can win Bigg Boss 11 too.
Game of Chess
Puneesh seems to treating the contest like a careful game of chess. Besides grabbing eyeballs with his constant fights with fellow contestants, Puneesh also seems to be using his "relationship" with Bandgi to stay part of the Bigg Boss storyline and hence relevant. However, once the couple found themselves nominated for evictions, they went back to the drawing board to rethink their strategy of PDA on national television.
Single and ready to mingle?
Media reports state that Puneesh has been lying about his marital status inside the house. According to newspaper articles he is already married and is currently separated from his wife. He has already filed for divorce.
Richie Rich
In his entry video for Bigg Boss Puneesh had boasted on national TV about his rich lifestyle and announced that he was single and ready to mingle.
Shilpa Shinde
Shilpa is a well known TV actress, best known for playing Angoori Bhabhi in Bhabhiji Ghar Par Hai! Besides this she has also acted in the serials Miss India, Hatim and as Chitra in the hit serial Sanjeevani. Shilpa, 40, has also acted in two Telugu films down south — Chhina and Shivani.
Heartbreak Hotel
On the show Shilpa has been seen talking about why she called-off her wedding to her longtime boyfriend Romit Raj. "I was about to get married but I ran away. I am like this only, I leave things." Talking about her marriage, Shilpa had said, "I had left everything because of my marriage. As a girl I know what my responsibility towards my husband and his family is and I used to do everything according to his will. I kept all his family members in mind but he still expected more from me. My wedding outfit was ready, I had even bought my jewellery and the cards were also printed. It is very sad that I had to call off my marriage one month prior to the actual date. But I feel it is a wise decision and I am very happy that at least now I won't have to make djustments for each and every single thing."
Miss Muffet
Shilpa's brother Ashutosh feels that her fearless attitude is her strongest point, her weakest point is that she gets carried away emotionally and everyone can take her for a ride easily.
Dhinchak Pooja
Pooja Jain, who sings using the name Dhinchak Pooja, is an Indian YouTube sensation, who lives in New Delhi. Three of her numbers Swag Wali Topi (2015) Daaru (2016), Selfie Maine Leli Aaj (2017) have received more than a million hits. Her video Selfi Maine Leli Aaj was uploaded in May 2017 and had received over 23 million hits, by the end of July.
Always be nice
Pooja was born and grew up in the state of Uttar Pradesh and has a bachelor's degree in arts. She has a huge following on Twitter and has been quoted as saying, "It costs O.OO$ to be a nice person...!!!"
Making waves
Her Dilon Ka Shooter featured on Tommy Sandhu's programme Tommy Sandhu's Best Bits, on BBC Radio's Asian Network.
Money, money, money
It is speculated that it was economics that motivated her removal from the show as she was paid Rs One Lakh per day, more than others who could be potentially removed.
Out of Tune
On 20 October 2017 Jain uploaded her latest number Aafreen Fathima Bewafa Hai, by the second week of November, 2017 it had received over two million hits.
Vikas Gupta
A known face in the television industry, Vikas Gupta has worked for several famous TV shows including Gumrah, Kaisi Yeh Yaariyan and MTV's Webbed. He has also worked as the creative head in Balaji Telefilms.
Creative Mind
While working as creative head at Balaji Telefilms Vikas handled serials like Mahabharat, Kyunki Saas Bhi Kabhi Bahu Thi and Kis Desh Mein Hain Mera Dil. He made headlines for being one of the youngest and one of the most successful creative heads in Balaji Telefilms at that time. Working in the capacities of producer, actor and screenwriter, Vikas also worked closely with co-contestant Shilpa Shinde in the serial Bhabhiji Ghar Par Hain. Vikas also serves as the founder of the production house The Lost Boy Productions. Under the banner, Vikas has produced some trendsetting shows
Say what?
They had a controversial break break-up and now it looks like Bigg Boss wants to add some more spice to the show as they have reportedly approached Vikas' alleged former boyfriend Parth Samthaan to appear as a wildcard entry.
Ex-files
In 2015, Vikas' rumoured ex-boyfriend Parth sent him a legal notice alleging molestation, non payment of dues and 'threats to ruin his career'. The actor had also lodged a complaint at Versova Police Station and given his statement. Vikas on the other hand vehemently denied all charges.
Hiten Tejwani
One of Indian television's best-known actors, Hiten is famous for his roles in a series of hit TV serials such as Kyunki Saas Bhi Kabhi Bahu Thi, Kutumb, and Pavitra Rishta. Fans across India were shocked when it was announced that Hiten would be entering the controversial Bigg Boss house.
Enduring TV star
Hiten was offered the role of the illegitimate child of Mihir Virani in Ekta Kapoor's path-breaking show Kyunki Saas Bhi Kabhi Bahu Thi as Karan Virani on Star Plus.His performance was well appreciated by audiences and critics and this role won him the most number of awards in his career. Besides this he also played small or supporting roles in the shows Jasuben Jayantilaal Joshi Ki Joint Family and Kitani Mohabbat Hai on Imagine TV and Palampur Express.
Double happiness
Hiten Tejwani is married to his co-star Gauri Pradhan Tejwani from Kutumb and Kyunki Saas Bhi Kabhi Bahu Thi since 2004. Hiten and Gauri became parents to twins son Nevaan and daughter Katya in 2009.
Leading Man
With Bigg Boss 11 getting filthier and dirtier day by day, with everybody stooping to unbelievable levels just to seek revenge or stay in the limelight it is Hiten who keeps the calm.
Where are they now
Sunny Leone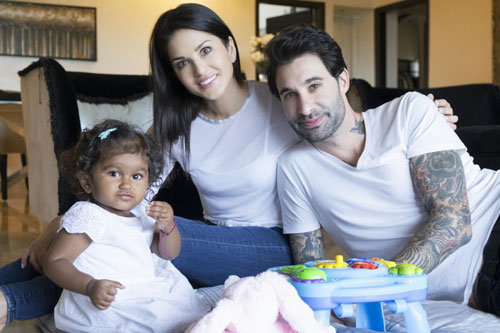 Life took a 360 degree turn for porn-star when she agreed to come to India and entered the house on the Bigg Boss 5 show. Offered a film by none other than Mahesh Bhatt Sunny emerged from the show to become a Bollywood actor. She made her Bollywood debut in Pooja Bhatt's erotic thriller Jism 2 (2012) and then shifted focus to mainstream acting which was followed up with Jackpot (2013), Ragini MMS 2 (2014) and Ek Paheli Leela (2015). Sunny takes active part in NGO work and has been happily married to Daniel Weber. In 2017 they adopted a daughter, Nisha.
Game changer
None other than Bollywood star director Mahesh Bhatt entered the Bigg Boss house to meet Sunny Leone and offer her a starring role in the next film from the Bhatt banner. Not only did this move go a long way to convince Indian viewers that porn stars are normal people but it also marked the start of Sunny's acting career.
Tanisha Mukherjee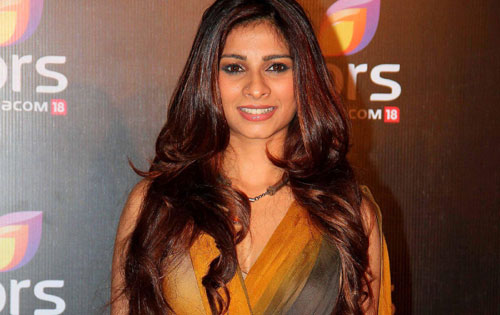 When the whole country was already aghast that Tanuja's daughter and Kajol's sister was participating in a reality TV show, the spunky girl went ahead and started a torrid romance with faded former actor Armaan Kohli.
Dolly Bindra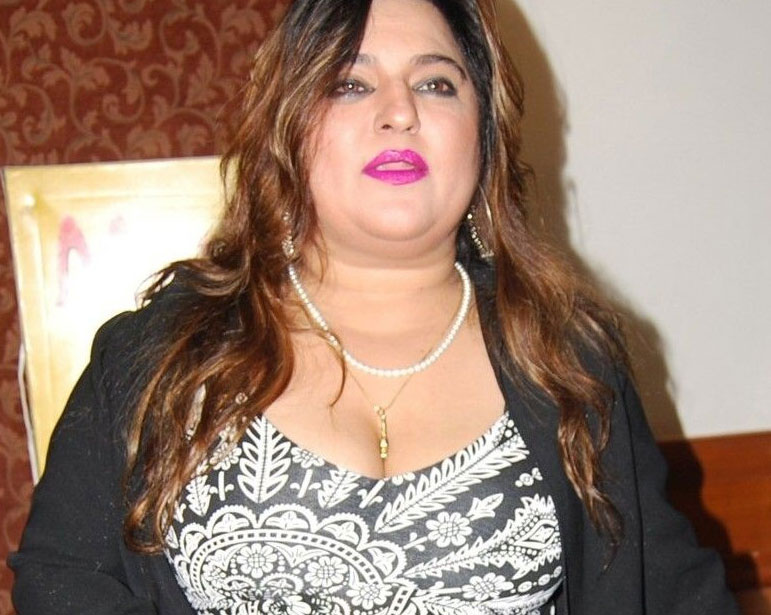 Who can ever forget Dolly Bindra? The queen of chaos with a sharp tongue and mercurial temper who could make grown men quake with fear. Everyone tip-toed around her, afraid that one wrong word could trigger a violent fight.
Bigg Bucks
Salman Khan took over the baton of host of Bigg Boss from none other than Amitabh Bachchan in the fourth season and ran away with the plaudits. Not only has he proved to be a complete entertainer and fun host but he doesn't shy away from cracking the whip on trouble-makers in the house. Salman enjoys hosting India's most controversial reality show and says he has a good reason for it. "Have you ever sneaked into any one's house? Well this show gives you a chance to do that. It's slightly based on the 'peeping Tom' concept. But it's not scripted at all. If it had been, imagine how twisted the creative team would have been, " he said. "This is where the country is going. You have intelligent people, working people, celebrities from all walks of life who are so desperate to extend their stay in Bigg Boss that they end up taking rubbish on TV. Sometimes their careers are so short-lived. But just to stay in the house one week longer they'll do all kind of crazy things without realising when they come out they won't get work."
7 years- That's how long Bhaijaan has been hosting the show
Rs 11crore-What he earns per episode
"I get to learn so much. This show doesn't make my blood pressure go high or low, it balances it out.