,

Thursday, 14 June 2018
UBS sees victory for Germany, ING for Spain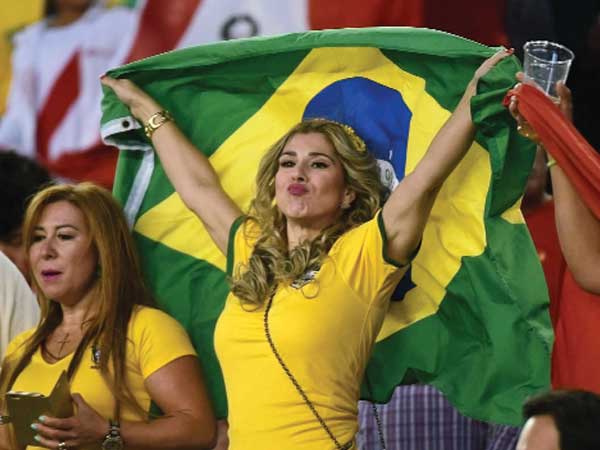 With the 2018 Fifa World Cup all set to begin in Russia on Thursday, global investment banks are predicting their favourites through portfolio theory, machine learning and artificial intelligence.
Goldman Sachs has predicted Brazil to win its sixth World Cup defeating Germany in the final on July 15. Goldman Sachs used machine learning to run 200,000 models, mining data on team and individual player attributes, to help forecast match scores and then simulate one million possible variations to calculate the probability of each team's progress in the tournament and determine who would come out on top.
"We are drawn to machine learning models because they can sift through a large number of possible explanatory variables to produce more accurate forecasts than conventional alternatives," Goldman Sachs Global Investment Research said in a report.
The Goldman Sachs report notes that Brazil qualified easily for the World Cup and is currently placed second in the Fifa world rankings. Goldman Sachs' other predictions are:
While France has a better probability of lifting the trophy, it is expected to meet Brazil in the semifinal, and the team may not be strong enough to make it past the Selecao.
Spain and Argentina are expected to underperform, losing to France and Portugal in the quarterfinals, respectively.
Despite the traditional boost that comes with hosting the competition, Russia will fail to progress from the group stage.
Goldman Sachs' 2014 prediction of Brazil winning the title didn't come through, as Germany went on to win the World Cup. The same unpredictability is there this time too, and that is why the authors of the report, Manav Chaudhary, Nicholas Fawcett and Sven Jari Stahn, offer a disclaimer. "It is difficult to assess how much faith one should have in these predictions. But the forecasts remain highly uncertain, even with the fanciest statistical techniques, simply because football is quite an unpredictable game. This is, of course, precisely why the World Cup will be so exciting to watch," the report said.
The investment bank also turned to Carlo Ancelotti, former Italy international and legendary coach, for his tips and recommendations. It also consulted the bank's economists from across the world for an accurate forecast. In a light-hearted commentary on World Cup trends viewed through economic lens, the Goldman Sachs report said the teams have become more risk-averse in the finals over time. The number of goals scored in a match used to be 4-5 during the 1970s and the 1980s, but has declined to 1-2 over the past decade. "Will the recent uptick in global rates and the narrative of a bond bear market mean we will see more goals in the 2018 finals?"
"Conducting monetary policy and kicking a penalty are clearly different endeavours, yet both require cold blood and hard training. Indeed, we find a strong correlation between the 'success rate' of penalty shooters and central bankers across countries. Achieving an inflation target and scoring a World Cup penalty both seem to be largely a matter of accuracy," the report concluded.
Swiss bank UBS predicted a win for Germany, followed closely by Brazil and Spain on objective skill-level management called Elo rating. Japanese bank Nomura sees France and Spain in final based on portfolio theory and efficient markets hypothesis. Dutch bank ING predicts triumph for Spain on an assumption based on correlation of value and success.
Also, predictions for the World Cup by animals are also getting interesting. A deaf, white cat named Achilles is soon going to predict winners of each game in Russia, just like "Paul the Octopus," who became a star during the 2010 World Cup in South Africa.