,

Wednesday, 2 August 2017
The initiative is being led by a small group of mostly China-based bitcoin miners who are not happy with proposed improvements to the currency's technology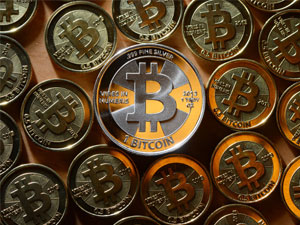 Bitcoin's underlying software code could be split to create a clone called "Bitcoin Cash," potentially providing a windfall for holders of the digital currency.
The initiative is being led by a small group of mostly China-based bitcoin miners – who get paid in the currency for contributing computing power to the bitcoin network – who are not happy with proposed improvements to the currency's technology. They have initiated what is known as a "fork"– where blockchain, a public ledger of all bitcoin transactions, splits into two potential paths – that is set to be activated on August 1.
A fork, if it goes ahead, would be significant as it could create a new competitor for bitcoin, which remains the oldest and most valuable digital currency. It is not clear if the fork will happen and how much the new coin would be worth.
If the fork goes ahead on Tuesday, anyone owning bitcoins before the split will have access to an equal amount of Bitcoin Cash for free, which they will then be able to trade for fiat currencies – legal tender backed by an issuing government – or other digital currencies.
"This is somewhat like a stock split," said Jeff Garzik, chief executive and co-founder of Bloq, a blockc­hain company. "You go to sleep with 100 bitcoins and wake up in the morning with 100 bitcoins plus 100 'Bitcoin Cash,' a new token."
Bitcoin averted a split two weeks ago, when its software developers and miners agre­ed to implement a software upgrade called the bitcoin improvement proposal (BIP) 91. BIP 91 was the first step toward a larger effort to upgrade bitcoin through software called SegWit2x, wh­ich would make the network faster at processing transactions, such as payments using the virtual currency.
The miners, a powerful segment of the bitcoin community, represent a network of computer operators who validate information on the blockchain. Since bitcoin is powered by open-source co­de, any group of coders can use it to create clone coins. Futures of Bitcoin Cash are trading on certain excha­ng­es at around $282.40. Bitco­in traded at $2,806.27, says coinmarketcap.com.
If the fork goes ahead, users will only be able to receive and sell the new token on certain digital currency exchanges and digital wallet providers, as several have decided not to support it, including Coinbase, BitMEX, and Bitstamp.
We do not want to support any behaviour whereby anyone can potentially split the bitcoin blockchain and effectively create free mon­ey out of nothing," said Greg Dwyer, head of busin­e­ss development at BitMEX. Two other large exch­a­nges, Kraken and Bitfinex, said they will allow users to trade Bitcoin Cash and will credit them with the same am­ount of the new token aft­er the fork, if it goes ahead.