,

Monday, 17 July 2017
"We think RBI will maintain their neutral stance even while potentially cutting the repo rate by 25 bps on August 2." Kaushik Das,Chief economist at Deutsche Bank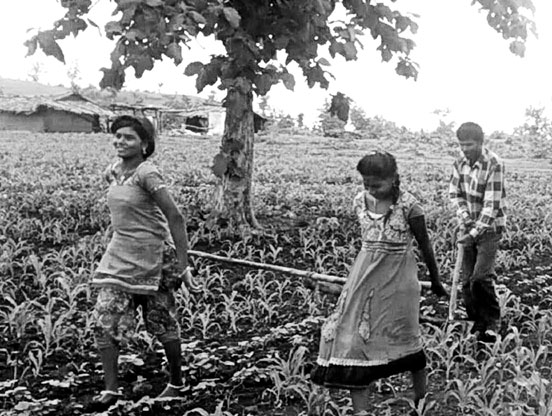 Given that the inflation reading has surprised with sub-2 per cent print well below the central bank's own estimates, and economic growth remaining muted – constrained as it is by high lending rates – the Monetary Policy Committee (MPC) is likely to cut the repo rate by 25 basis points (bps) in its August 2 meeting. One basis point is one hundredth of a percentage point.
Since April, the CPI inflation has been surprising to the downside and the June inflation print came at 1.5 per cent, which is 50 bps below the lower band of RBI's mandated target of maintaining inflation within the 2-6 per cent band. CPI inflation excluding food and fuel, which has been a key concern for most of the MPC members, also moderated below 4 per cent (3.8 per cent) in June, a record low. CPI excluding food, fuel and transport came at 4.2 per cent, but this is also the lowest print in the new CPI series.
In its June policy, the Reserve Bank of India (RBI) had revised its inflation forecast significantly downward and even then the June inflation print came below the lower band of the new forecast range for 1HFY18. "If the configurations evident in April are sustained, then absent policy interventions, headline inflation is projected in the range of 2-3.5 per cent in the first half of the year and 3.5-4.5 per cent in the second half," the central bank had said in its June policy statement.
"We think RBI will maintain their neutral stance even while potentially cutting the repo rate by 25 bps on August 2. Beyond the 25bps likely rate cut, we think RBI will remain in a wait and watch mode to decipher how the inflation trajectory evolves from July, when the impact of House Rent Allowance (HRA) allowances, GST and higher food prices start getting reflected," said Kaushik Das, chief economist at Deutsche Bank.
The HRA allowance to central government employees under the seventh pay commission will be paid at 24 per cent, 16 per cent, and 8 per cent of basic pay for X, Y, and Z cities as compared with the current system of 30 per cent, 20 per cent, and 10 per cent, respectively (where classification of cities is based on population). Despite the lower HRA percentage, the absolute HRA amounts will more than double owing to the steep rise in basic pay for all employees by a factor of 2.57 times.
According to Nomura estimates, the HRA for central government employees will rise by 106 per cent. House rent has a weight of 9.5 per cent in the CPI and around 16 per cent of the houses surveyed for rent are occupied by employees of the central government, the state government and public sector enterprises. HRA increase is likely to raise the CPI inflation.
Food inflation dropped to (-) 1.2 per cent in June on a y-o-y (year-on-year) basis compared with a y-o-y decline of 0.2 per cent in May. Even core inflation or inflation excluding food and fuel dropped to 3.8 per cent from 4.2 per cent in May. The dip in food inflation is attributable to further decline in prices of vegetables and pulses. Prices of vegetables fell by 16.5 per cent on a y-o-y basis compared with 13.4 per cent decline seen in May. Pulses prices fell by 21.9 per cent in June versus 19.5 per cent decline seen in May. As base effect wears-off from August onwards, food inflation is expected to move higher. However, with monsoon expected to be normal this year, food inflation is likely to continue to stay relatively benign this year said Indranil Pan, chief economist at IDFC Bank.
Till July 11, India received 260 mm of rain, a mere 1 per cent short of the normal. Most regions in India have got their normal quota of rain except for Kerala, south Karnataka, Vidarbha, Gangetic West Bengal and Jharkhand. The Indian Meteorological Department (IMD) expected the monsoon to cover the whole country in the next week and it is likely to strengthen over central India, which is currently receiving deficit rains.
"Even as current CPI reading is lower than RBI's expectation, clarity on factors cyclical/structural could still be eluding. Further, the significant difference from the June to the August policy is a more hawkish rhetoric from major global central banks. In this context, the choice for the RBI is unlikely to be an easy one. In any case, room for further cuts is extremely small – may be a last 25 bps at the most," added Pan.