The two restaurants featured in this article, have an interesting filmy connection.
Ana Roš is the most unlikely of chefs. Roš is a chef from Slovenia who is currently regarded one of the most prominent female chefs in the world. A self-taught cook, she helms the kitchen of Hiša Franko restaurant in Kobarid, Slovenia.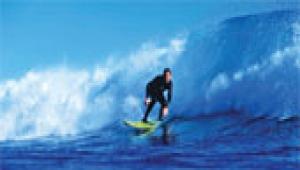 Christian Acevedo has been surfing in Chile for 26 years. Known in the community as El Macha, or "the clam," because of the amount of time he spends at the ocean and in the rocks, Acevedo is one of Chile's first certified instructors.
Pages