,

Wednesday, 11 July 2018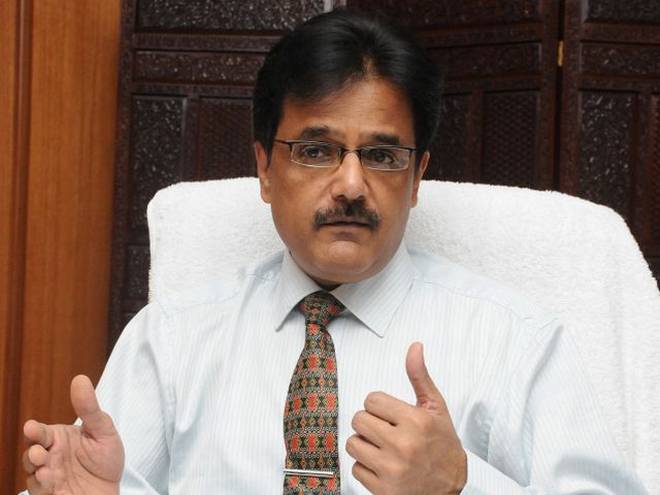 Government is trying to find a way to allot 4G spectrum to BSNL and very soon some positive developments could take place in this regard, Telecom Minister Manoj Sinha said on Wednesday.
"We are trying to find out methods to allot spectrum to BSNL .. . I think very soon some positive decisions are expected on this:, the Minister told Financial Chronicle.
He also said the government wants BSNL to regain its glory of earlier days and DoT will take all possible steps to make this possible. We are serious about BSNL meeting competition and ensure that it is not handicapped by lack of resources and government and the department are very actively considering this.
This is the first time the Minister has disclosed a step ahead of consideration of the BSNL proposal which is exploring methods to allocate it.
Meanwhile BSNL chairman and Anupam Shrivastava said the total cost of the 5Mhz of spectrum on 2100 band is 16000 crore which is needed to start 4G services pan India by the PSU. Out of this , BSNL would pay about Rs 10,000 crore from its internal resources, while government may infuse fresh equity worth Rs 6000 crore for 4G spectrum .
He further said there is already cabinet approval for infusing equity worth Rs 2500 crore so fresh approval is to be needed for another Rs 3500 crore so that the equity participation by the government is complete.
The CMD added that the PSU would invest Rs 7000 crore for 4G network upgradation from the existing 3G services and would retain the same vendors.
"We are ready .. we can start 4G service within a month of getting 4G spectrum", Shrivastava said.
BSNL's entry into 4G would boost its revenues and also heat up competition in the 4G mobile services and it could also play up the market by volume centric tariffs, a method adopted by Jio.
BSNL has also debuted Internet telephony with the launch of Wings app becoming the first telco to do so which can route landline calls to mobile phone, and is available for Rs 1099 with unlimited voice calls for a year. The state carrier has also got a seperate mobile numbers series for Internet telephony which can be allowed even by using mobile network of any operator.
Value-added services such as fixed mobile convergence will also be done with the launch of Wing, Sinha said, adding that the telco should aim top spot in the Internet telephony domain.
Telecom Commission, the government's highest decision making group has approaved Internet telephony or app-based calling in June this year, after the sector watchdog Telecom Regulatory Authority of India recommended it in October 2017.