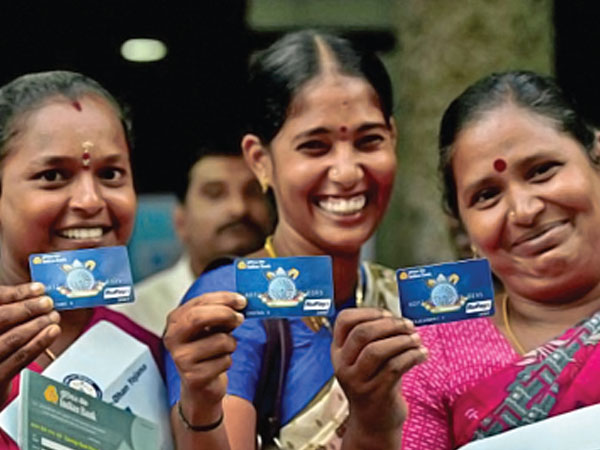 Gearing up for general elections next year, the Modi government will appoint nodal officers in every nook and corner of the country to monitor implementation of its seven flagship welfare schemes.
These officers will coordinate with district magistrate (DMs) and deputy commissioners (DCs) for ensuring total coverage of its schemes to maximise the number of beneficiaries.
Cabinet secretary Pradeep Kumar Sinha on April 6 wrote to state chief secretaries and administrators of the Union Territories (UTs) to name a nodal officer for every block. Further, the top boss explained the tasks to nodal officers in a workshop organised in the Capital last week.
The Centre has identified thousands of villages and pockets as the focal area of attention. It aims to cover 16,800 villages for child immunisation under Indradhanush programme alone.
Such is the importance of the task that the Centre has started dispatching officers to villages in far-flung areas to gather comprehensive reports from ground zero and ensure that the programmes are actually translating into reality and benefitting people.
The seven central schemes identified for monitoring and their coverage across the country are Pradhan Mantri Jan Dhan Yojana, Ujala scheme, Saubhagya, Pradhan Mantri Suraksha Bima Yojana, Pradhan Mantri Ujjawala Yojana (LPG connection for families) and Mission Indradhanush (immunisation of children under 2 years and all pregnant women).
"A special intervention drive is being taken to achieve 100 per cent saturation coverage under select government flagship programmes. The officers are being deployed across districts and blocks to complete this task," a senior official aware of the development told FC.
He, however, doubted if the proposed mechanism will work and yield desired results given the short period of three weeks assigned to it. Public policy veterans said that the proposed mechanism may work in BJP-ruled states but the non-BJP states like West Bengal, Andhra Pradesh, Punjab and Tamil Nadu may resist. One of the officials cited the example of stand taken recently by West Bengal on the universal health insurance proposed by the Centre in the last Union budget.
On the linkage of scheme coverage and chances of getting more votes, he said that nowadays it is difficult to say. "Now people consider benefits of various government schemes as their rights. So, not necessarily this will determine the vote pattern," he said.