Centre withdrawing nominations is the reason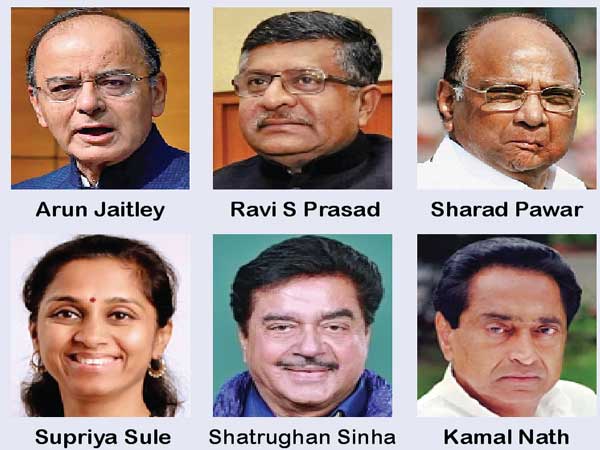 The aristocratic Delhi Golf Club has removed the names of some political heavyweights, including Union ministers Arun Jaitley and Ravi Shankar Prasad, as members. Other big names who have been struck out from the register of the elite club in Lutyens' Delhi include opposition leader Sharad Pawar, his daughter and MP Supriya Sule, BJP rebel Shatrughan Sinha and former urban development minister and Congress leader Kamal Nath.
A club circular in a rather blunt fashion said that "it may be ensured that no club facility is extended to the above (those in the list) members and their spouses."
According to an internal circular of the club dated May 16, Congress leaders Vijay Jawahar Lal Darda, politician and cricket administrator Rajiv Shukla, NCP leader Udayanraje Bhosale and TDP MP Kesineni Srinivas have also been removed from the membership.
When contacted, Delhi Golf Club secretary Rajiv Hora told Financial Chronicle that those were government nominated members. "The government has withdrawn nominations leading to removal of their names. It (the circular) was only an internal communication meant to inform the staff that these members have been removed," he added.
The club has around 200 government nominated members. The secretary said the club had no role in the decision that was taken by the government. The government keeps re-nominating the members. The club is not new to controversies over nominated members. It was in news a couple of years ago when the government withdrew 27 nominated members, many of whom were serving or were retired bureaucrats. The previous UPA government recommended those names when Congress leader Kamal Nath was the urban development minister at the Centre. But interestingly, Kamal Nath himself has lost his membership in the fresh move by the Centre.
The club is said to be ultra restrictive in its membership. The managing committee of the club, much sought after for its pristine surroundings, has three nominees from the ministry of urban development for a term of two years. Most of its members are public servants.
Some of the who's who of Delhi's power elite are members of the club which has often found itself in the eye of storm. Last year, it faced allegations of racial discrimination against a woman from Meghalaya who was denied entry for wearing Jainsem, a
traditional dress worn by Khasis. The club, spread over 220 acres, comprises an 18-hole course which is part of the Asian PGA tour. Several historical monuments stand within the club premises providing it a unique setting. It is one of the oldest and prestigious clubs in Delhi. Aspiring members have long waiting list of at least 25 years.