Move necessitated by consumer outrage over frequent increases in retail price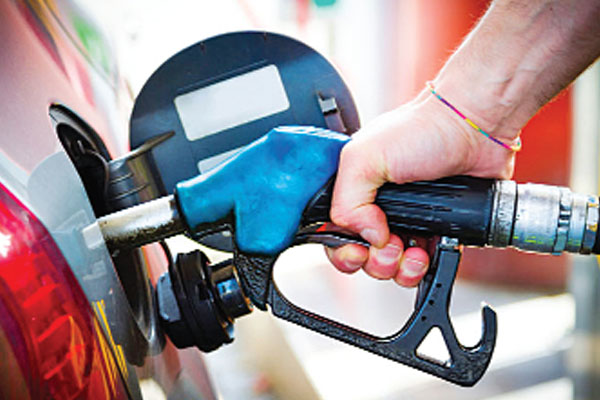 The government seems to have tempered its policy of market-determined retail pricing of petroleum products that were hitherto being revised on a daily basis based on international prices.
The move has been necessitated by the political backlash and consumer outrage over frequent increases in retail price of petrol and diesel.
Data from state-owned oil companies give enough indication to prove that a veiled price control has made its comeback and petrol and diesel prices have been left un-revised for days in succession.
The change becomes prominent ever since retail prices of products touched three-year high levels last month even though crude oil prices during the period halved.
Unlike the daily price revision, that shot up petrol and diesel prices by over Rs 7 sand Rs 5 per litre, respectively, between July and mid-September, for last one month the revision seems to be more modest.
Notwithstanding frequent changes in prices of petroleum products globally, state-run oil companies seem to have obliged the nodal petroleum ministry to hold on to the price line for longer periods.
Data available with the country's largest oil marketing firm Indian Oil Corporation (IOC) indicates that retail price of petrol and diesel remained the same for more than one day on six different occasions between September 12 and October 11.
The retail price remained unchanged for three days consecutively on more than two occasions during the period, a development not seen on any of the days since the introduction of the daily price revision mechanism on June 16.
"The government seems to have succumbed to the popular opposition to the recent spike in petrol and diesel prices and start price regulation of products in some form. This is easy to implement as almost 90 per cent of the country's retail market is controlled by state-run oil companies under administrative control of the Centre," said an oil sector analyst, not wanting to be named.
"Otherwise maintaining the same price for petrol and diesel in a market where prices vary almost on an hourly basis is next to impossible. The product prices are dependent on global oil and product prices, refinery margins and currency exchange rates, all of which is highly volatile," he added.
When contacted, an oil company official said retail prices were not revised on a few days in the last one-month largely because market prices were stable or the increase and decrease were very minimal.
"Otherwise, OMCs are free to adjust the prices as per global movements," he said.
Retail price of auto fuels has also become big headache for the government for the last one-month since it witnessed a spike. The big criticism the government has faced is on account of higher petrol and diesel prices even though global oil prices have remained low in an oversupplied market.
Oil minister Dharmendra Pradhan had to convene emergency meetings with oil company heads on more than one occasion in the past to curb the rise.
Crude oil price (Indian basket) hovered around Rs 50.63 a barrel in August while retail price of petrol has reached at Rs 70.38 a litre and diesel Rs 58.72 a litre in Delhi (as of September 13, 2017).
This was more than the price of petrol at Rs 68.51 a litre prevailing in September 2014 when crude oil price was $101.89 a barrel.
While petrol price has now fallen by almost Rs 2 litre to Rs 68.48 and diesel to Rs 57.03 a litre in Delhi, the fall is largely on account of Centre finally reducing basic excise duty on the two by Rs 2 per litre early this month.
The emergency measures to contain auto fuel prices have also seen states Maharashtra, Himachal Pradesh, Uttarakhand and Gujarat reducing their VAT rates.
Ever since coming to power, the BJP led NDA government increased basic excise duty on petrol and diesel nine times (between November 2014 and January 2016) that more than doubled the government's excise mop-up to Rs 242,000 crore in 2016-17 from Rs 99,000 crore in 2014-15.
In all, Rs 11.77 hiked duty on petrol per litre and that on diesel by 13.47 a litre. The October 4, Rs 2 excise duty cut is first such announcement by the government.
What has pinched the consumers most is that after the switch over to daily price revision by OMCs in July, retail price of petrol and diesel has consistently moved up with reductions only in the first fortnight period. It is only now the retail prices have fallen marginally.