,

Wednesday, 16 May 2018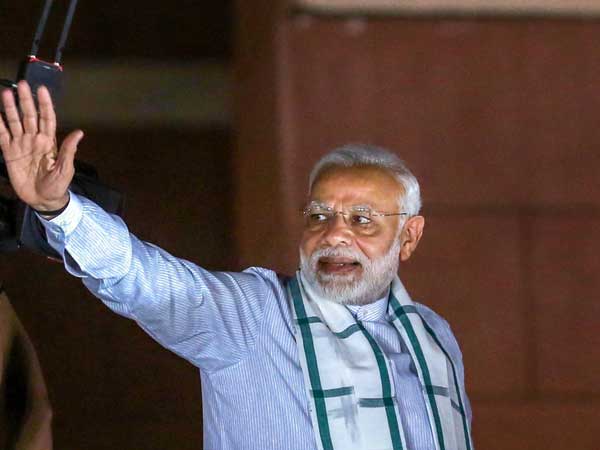 With BJP emerging as single largest party in trends of Karnataka Assembly Elections results, PM Modi thanked voters in Karnataka for "steadfastly supporting" the BJP's development agenda and making it the single largest party.
"I thank my sisters and brothers of Karnataka for steadfastly supporting the BJP's development agenda and making BJP the single largest party in the state. I salute the stupendous work of @BJP4Karnataka (state party unit) karyakartas who toiled round the clock and worked for the party," he said in a tweet.
According to the latest results declared by the Election Commission, the BJP has won 97 and is leading in seven, for a total of 104. The Congress has won 74 seats and is leading in four, while JD has won 37 out of the total 222 seats.
Later while addressing BJP workers at the party headquarter in Delhi, PM Modi said that the victory in Karnataka is an extraordinary one because it once again proved that BJP is not a north India party but a pan India one.
"A misconception has been created by some that BJP is a north Indian party; its a party of Hindi speaking states," he added.
Speaking to ANI he said: "I am happy about #Karnataka's victory but on the other hand, I am saddened by the loss of lives in Varanasi. I extend my condolences to the families of the deceased & assure that the government will do whatever it can to support these families."
Modi also spoke on the violence during West Bengal panchayat elections. "People weren't allowed to file nominations. It isn't only BJP people who suffered. People from all the leading parties except the one that rules Bengal suffered. This is serious. A land as great as West Bengal has to see such sights, it is unfortunate," he said.