But for the fintech sector, which may hire 60,000 to 100,000 in the next 3 quarters, the job market looks gloomy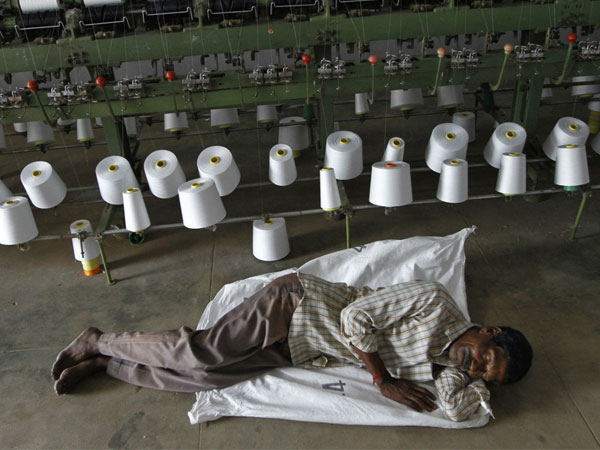 Despite the much-hyped 'make in India' campaign and jump in the 'ease of doing business' list, hiring in the manufacturing sector has been down in the past several quarters and is likely to remain flat at least for the next couple of quarters. In an otherwise gloomy job market, the fintech sector will be the largest recruiter, hiring 60,000 to 100,000 people in the next three quarters.
"With China and other neighbouring countries having excess manufacturing capacity, there is no reason for manufacturing in India to grow. It also does not have any competitive edge over these countries to make manufacturing lucrative.
"Hiring in the sector has been declining and it will remain flat at least for the next two quarters as we do not see any development that can bring in any significant change in the sector," said Kamal Karanth, co-founder of specialist staffing company Xpheno and former managing director of Kelly Services.
"The government and the industry has been talking about 'make in India', 'skill India', 'digital India' as well as information and technology democratisation and all of these ultimately ties down to opening up of the job market and creating more and more employment opportunities for skilled individuals," added Thirumal Raj, founder and chief executive officer of STC Skills.
As per the Monster.com data, hiring in the manufacturing sector has been declining for the past few quarters. In June this year, hiring was down 22 per cent. However, the rate of decline has been easing in the subsequent months. In July, the decline in hiring numbers eased to 14 per cent, 7 per cent in August and 2 per cent in September.
While private investments have not been coming into the manufacturing sector, the debt-ridden companies are not been keen on increasing capacities. According to a recent PWC study, domestic manufacturing cost can become competitive by lowering the cost of capital, creating a phased manufacturing plan in which incentives will be linked to domestic value-addition in India and ensuring low sourcing costs through development of a good supplier ecosystem.
Domestic manufacturing should be made easy by providing easy access to skilled manpower, providing better connectivity through roads and railways to reduce transit time and logistics costs on key industrial corridors and creating a strong intellectual property rights framework for internet of things (IoT), among others, the study pointed out.
"India's improved ranking in the 'ease of doing business' list has improved sentiments. But it will take at least two years for overseas investments to come in and augment hiring," Karanth remarked.
Among different sectors, fintech companies have been mainly instrumental in bringing in some positivity in the dull job market. Several fintech companies have come up since demonetisation and the subsequent push by the government to digitise the country. Fintech companies have provided almost 50,000 jobs since demonetisation. However, a significant portion of these was one-time contractual jobs. "For the next three quarters, fintech companies will be creating 60,000 to 100,000 jobs, which will be a combination of both temporary and permanent employment. They will need people for both front-office and back-office jobs," said Karanth.
Meanwhile, online hiring activity has registered a 9 per cent jump in October, indicating signs of recovery in the job market, as employers are cautiously optimistic about the recruitment activity, a report says.