We Indians are known for creativity in finding loopholes. Here are examples of modus operandi adopted for conversion of unaccounted cash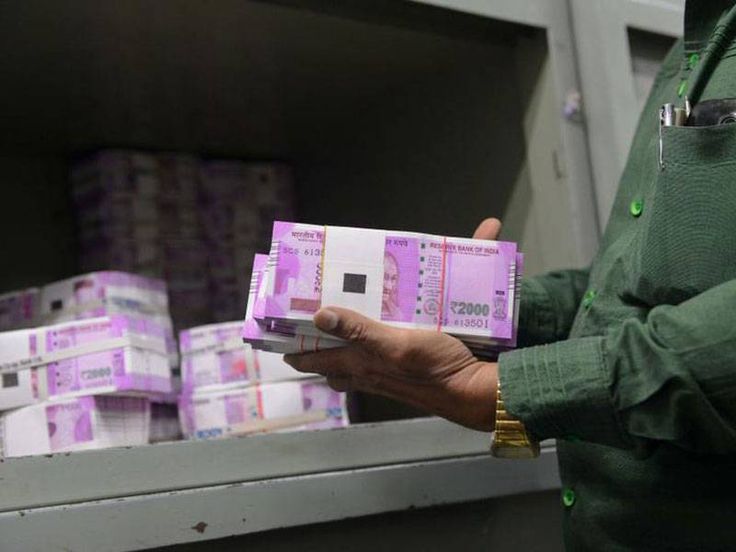 Unexplained cash deposits by petrol pumps
Rajkot-based fuel station
Analysis of cash deposits data during demonetisation period revealed that there were over 110 pet­rol pumps under Rajkot charge, which had deposited cash of Rs 190 crore. On an average, it was found that one-fifth is the excess cash depo­sited in pumps over and above the sales made in the corresponding period. Demonetisation data was compared with ave­r­age monthly sale of last year. The bank stateme­n­ts were also gone thro­ugh for further analysis like periodicity and magnitude of cash receipts and payments. Cases, where deviations were observed beyond 25 per cent, were selected for su­rvey, as the governm­e­nt had allowed petrol pu­mps to accept scr­apped bank notes (SBN) against the sale during demonetisation. The exercise led to detection of discrepancies of more than Rs 10 crore in 9 surveys.
Phoney funds by bullion traders & jewellers
A Hyderabad story
Investigations were initiated on a Hyderabad-based group on receipt of information that Rs 97 crore cash had been deposited in demonetised cu­rrency no­tes. During investigations, the group clai­med to have received cash from various customers on November 8, 2016 from 9 pm onwards towards advance for purchase of bullion. The irregularities found during sea­rch actions are as under:
It was claimed that cash advances of Rs 90 crore we­re taken on November 8 fr­om 9 pm from 5,200 customers. Declaration letters were, however, furnished for only 65 people. It was also seen that cash receipts and sale invoices for these advances were for amounts below Rs 2 lakh and did not have PAN details.
Statement of the security guard on night duty was also recorded who stated that no one had visited the premises from 8 pm onwa­rds on November 8, 2016. The premises was under CCTV surveillance, however no footage for November 8 was available, which the director claimed had been overwritten.
From the evidences pr­i­ma facie the conclusion dr­a­wn was that the two companies had facilitated conversion of unaccounted ca­sh of beneficiaries into bullion through making dubious claims of receipts of cash advance from 5,200 pople without any evidenc­es. The case has been also referred to ED and CBI for appropriate action.
Inflated deposits by contractors, realtors
Bangalore-based contractors' ways
Two major civil contractors of Bangalore who undertake state government civil contract works from irrigation and other departments, were alleged to have engaged in massive inflation of expenses and investment of unaccounted income in purchase of immovable pro­p­erties. Discreet enqu­i­ries revealed that they were helping in conversion of unaccounted cash in SBNs held by others after November 8. Sea­r­ch revealed that money was transferred to related entities through the ba­n­king system and subsequently received back in cash. At one place, bank passbooks of 34 people were found. The managing director of the group company accepted that these accounts were used to generate cash and the accountholders were me­re name-lenders. He also accepted several bank accounts were opened in the names of subcontractors, many of whom were relatives or friends of the directors. These bank accounts were used to withdraw cash for inadmissible and non-business expenses. A sum of Rs 1.96 crore in SBNs, belonging to the group, was also sei­zed from the residence of a close friend of MD. The group also paid nearly Rs 1.3 crore in SBN to lab­o­u­rs on November 8 and boo­ked it as labour expe­n­ses. The search led to se­izure of Rs 4 crore ca­sh and valuables and admission of Rs 167 cr­o­re as undisclosed income.
Unexplained cash deposits by professionals
Hyderabad doctor's art
The doctor was found to have deposited more than Rs 11 crore in SBNs after November 8 in three bank accounts. During questioning, the individual could not provide any document to su­b­stantiate the source of the deposits, which was later admitted as undisclosed inco­me. Prohibitory orders were initially placed on the bank accounts, which were later lifted and a sum of Rs 7.50 crores were seized.
An account of Odisha official
A government employee was searched on the basis of information on unexplained cash deposits into the bank accounts maintained with various banks in own name as well as in the name of his family members. Investigations also revealed that his wife, a homemaker wi­th no ascertainable sour­ces of income, had purchased land in Bhuba­neswar by making cash payment of Rs 53 lakh, the sources of which could not be explained. A total cash of Rs 2.28 crore has been seized in this case. The matter has also been referred to the state vigilance department.
Irregularities in co-op banks & societies
Cooperative bank at Alwar
Survey was conducted in the case based on a reference by the police on sei­zure of more than Rs 1.3 crore in cash from a vehicle carrying three directors of the bank. On investigations, it was found that the bank was used for conversion of personal unaccounted cash of Rs 2 crore by the chairman and his family. New notes were bro­u­ght from the chest of SBI and SBBJ in the name of the cooperative bank and replaced illegally. It was also found the directors had cheated the bank of crore of rupees by fraudulently obtaining loans in the names of around 90 people, whose identities are doubtful.
Cooperative bank at Delhi
Search was conducted on the head office and branches of a cooperative bank in Delhi. The bank used demonetisation as an opportunity to earn illegal commissions for handling unexplai­n­ed cash. The chairman and his associates systematically opened benami and fraudulent acc­ounts to launder cash for beneficiaries. More than 1,200 new accounts were opened and 600 dorma­nt accounts were made active after November 8 in the name of third persons or on the basis of fake IDs without KYC papers. Rs 120 crore was deposited in the bank.
Money put in the name of employees
Amritsar firm goes innovative
During survey, it was found that the entity had deposited Rs 2.5 crore in about 700 accounts of his employees. The company's AGM (fina­nce) admitted under oath to have deposited Rs 2.1 crore of old currency in 780 bank accounts of workers of the factory without their conse­nt or knowledge. The cash so deposited was later withdra­wn from the bank using the withdrawal slips already in custody of HR staff of the company. The actual bank accountholders were not aw­are that their accounts were being used for deposit of the cash of the company. The case has been referred to the enforcement directorate and the initiating officer under the Benami Act.
Chennai trusts show the way
Search operation was conducted on two trusts in Ch­ennai, based on intellige­nce that chairman of the trusts had been distributing unaccounted money in SBNs to staff for purpose of conversion to new currency. Investigations revealed the trusts had planned to conve­rt Rs 8.18 crore of unacco­unted income held in cash through its 650 employees by depositing cash in the employees' bank accounts in sums less than Rs 50,000. During interrogation, the ch­airman admitted the unaccounted cash belonging to trusts was kept in the lockers, which was distributed to employees after the annou­ncement banning Rs 500 and Rs 1000 notes was made, to convert them into new currencies.
Bank accounts opened in name of paper firms
The tale of a Delhi shell firm
Investigations were initiated on the basis of information from the police following interception of a vehicle carrying Rs 3.7 crore in old curre­ncy. The carrier confe­s­s­ed to have deposited Rs 35 crore old den­o­mination notes in bank since November 11. The bank accounts were ope­ned in the name of pa­per firms. Cash was co­l­lected from various parties, deposited in bank ac­c­ount of one such fake firm, then transferred th­r­ough RTGS from one company to another co­mpany's account and aft­er 3-4 layering, were fina­lly deposited in the account of original owner. All these accounts were operated by a single person. This was done with active involvement of br­a­nch manager and operation manager in lieu of commission at the rate of 1% on the sums deposited. In this case deposits were made in the names of 3 paper firms. The bu­lk cash deposit was acce­p­ted by the bank based on declarations on resp­ective letter heads of the proprietorship firms, co­nveying the respective cash deposits were out of cash sales. Several anomalies were found in such declarations including de­clarations of separate concerns written on co­m­mon letter heads in si­m­ilar font, style, type of pa­per. The signatures app­eared to have been put by same person. The declarations didn't had re­­ference or PAN details.