Up to five large blocks would be ready for auction before end of the year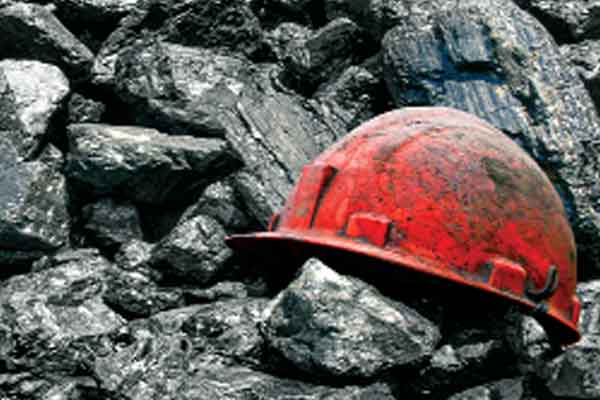 After more than three-year wait, the government may finally throw open the doors of the regulated coal sector for commercial mining by the private sector by the last quarter of this financial year.
The decision will permit domestic mining firms like Essel Mining, Sesa Goa and global giants like Rio Tinto, BHP Billiton and Vale to mine and sell and help ramp up output from the country's huge reserves -- the world's fifth biggest. It will also offer an additional source of fuel for power producers, some of whom are facing low coal stocks at their plants.
As of now, power, steel and cement companies can mine coal but for their own consumption after getting blocks through auction. State-owned Coal India (CIL) dominates commercial mining in India.
The changes will allow auction of coal blocks without end-use restrictions to the private sector with permission to sell their output to consumers in steel, power and cement sectors on commercial terms.
Officials in coal ministry up to five large mines (of at least 500 million tonnes proven reserves) would be ready to for auction to stand-alone mining entities before the end of year where both public and private sector companies would be permitted to bid.
The methodology for auction is expected to be cleared by the Cabinet Committee on Economic Affairs (CCEA) later this month, officials added. Earlier, the coal ministry had sought views from all stakeholders on auction methodology of coal blocks for commercial mining.
High-level sources said work on identifying coal blocks to be offered to mining companies has already begun. The production potential of some of these blocks could be 20 million tonnes (mt) per annum, which is large considered that the biggest mine auctioned so far has annual production potential of just 6 mt. These could fetch anywhere between Rs 5,000 and 6,000 crore to the state government.
While the government has begun auction of coal blocks from 2015, it has so far kept the decision to allow commercial coal mining in abeyance. Enabling provisions have already been made in the Coal Mines (Special Provisions) Act, 2015 for allocation of mines by way of auction and allotment for sale, but sluggish market conditions and unavailability of blocks of requisite size prevented auction under this route for the past three years.
With government closing in on some large mines, which is expected to attract global miners in auction, opening up commercial coal mining looks a probability. It is felt the entry of specialised mining companies in the coal sector would allow shifting the world's third-biggest coal importer towards energy self-sufficiency. It will also provide competition state-owned Coal India's monopoly and help improve mining practices and production.
But the private sector may not have a complete free run in pricing as the government has indicated that sustainable and efficient mining, not revenue maximisation, is the idea behind commercial coal auction.
Sources said price of coal to be sold by new entrants in mining would be determi­ned on the basis of a formula that would fix prices by taking a mean of weighted average price of global benchma­rks as well as prevailing CIL prices. It would be akin to the gas sector where pri­c­es are not market-determi­n­ed but fixed by the government based on global indices.
Commercial coal miners would also not have the freedom to export coal in the initial years. The government wa­nts to take its coal block auction to logical conclusion with the aim of boosting production. A coal production target of 1.6 billion tonnes by 2020 has been fixed. It has factored in 200 mt production from commercial miners other than CIL.
Opening of coal sector is a long over due reform initiative that successive governments failed to take forward due to strong opposition from CIL unions.