,

Wednesday, 14 March 2018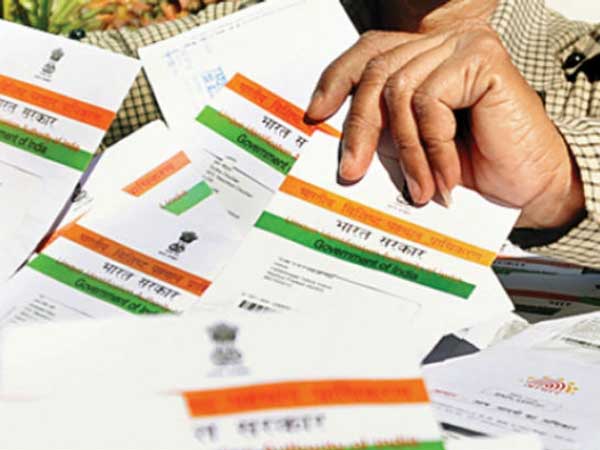 The Supreme Court on Tuesday extended until further orders the deadline for Aadhaar linkage with bank accounts and all schemes of the ministries/departments of the Central and state governments, except for availing benefits and subsidies. As a result of this order Aadhaar is not mandatory for various other services. The earlier deadline was March 31.
A five judge Constitution bench comprising CJI Dipak Misra and Justices AK Sikri, AM Kanwilkar, DY Chandrachud and Ashok Bhushan made it clear that its earlier interim order passed on December 15 extending the time limit would remain in force till judgment was pronounced in the matter.
The bench has been hearing arguments from January 17 on validity of linkage of Aadhaar. Further the court extended the date for the completion of the linkage of Aadhaar and E-KYC process in respect of mobile phone subscribers till a judgment is rendered.
When advocate Vrinda Grover brought to the court's notice that new rules had been issued to make Aadhaar mandatory for passport under Tatkal scheme, the court said the new rules would not be applicable as any one of the other identity cards could be used till the judgment is rendered. Passing interim orders on a batch of petitions questioning the validity of the Aadhaar law, the Bench said "insofar as new bank accounts are concerned, the Bench extended the deadline till March 31, subject to the submission of the details in regard to the filing of an application for an Aadhaar card and the furnishing of the application number to the account opening bank."
The court made it clear that the extension of the time limit beyond March 31, 2018 shall apply for Aadhar linkage, besides the schemes of the ministries/departments of the Union government and all state governments in similar terms. Regarding linking of PAN card with Aadhaar, the Bench clarified that in so far as the provisions of Section 139 AA of the Income Tax Act, 1961 are concerned, the matter stands governed by the judgment of this Court upholding the provision.
The petitioners Justice KS Puttasamy and others argued that Aadhaar Cards could permissibly be utilised only for six schemes as approved by the Constitution bench in earlier orders. They wanted the court to direct the Centre to strictly follow these orders.
Further they insisted that the Aadhaar card scheme was to be purely voluntary and could not be made mandatory until the court finally decides the matter. Attorney General KK Venugopal said Aadhaar would be essential for availing social security benefits, services and subsidies and accordingly the bench granted exemption for these benefits.