,

Friday, 13 July 2018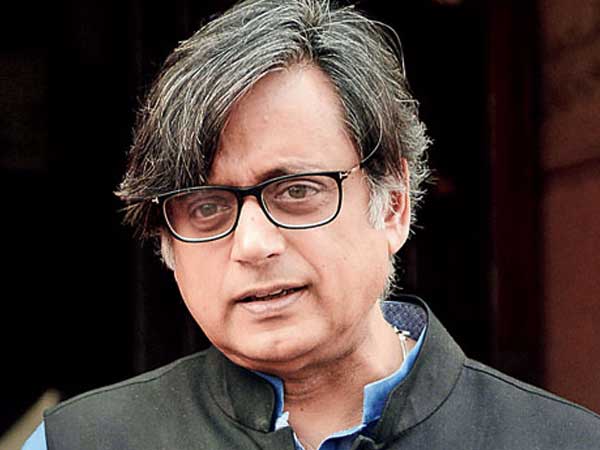 Congress leader Shashi Tharoor set off a political controversy with his remarks that the BJP, if voted to power again, will rewrite the Constitution and pave the way for creation of a "Hindu Pakistan", prompting the ruling party on Thursday to demand an apology from Rahul Gandhi.
"If they have been able to win a repeat of their current strength in the Lok Sabha, then frankly, our own democratic Constitution, as we understand, will not survive... Because then they will have all the three elements they need to tear up the Constitution of India and write a new one. And that will enshrine the principle of Hindu Rashtra, that will remove equality for the minorities, and that will create a Hindu Pakistan...And that is not what Mahatma Gandhi, Nehru, Sardar Patel, Maulana Azad and great heroes of freedom struggle fought for," the Lok Sabha MP from Thiruvananthapuram told an event in his constituency.
A livid BJP came out strongly against Tharoor with party spokesman Sambit Patra calling it an "attack on the Indian democracy and Hindus". "The Congress' character is that it crosses the Lakshman rekha (limit) in its hatred for Narendra Modi and the BJP, and in doing so, it assaults Indian democracy," he told reporters. "It is shameful to denigrate one's own country, its democracy, to denigrate the Hindu religion time and again. This is a shameful act for which Rahul Gandhi should come out and not only apologise but explain to us why any leader of that party speak this way," he said. Patra said it was an insult to compare India's democracy to that of Pakistan, which he called "terroristan", and demanded that the Congress stop "fear-mongering".
Unfazed, a combative Tharoor took to Facebook to defend his remarks. He said many proud Hindus like him cherished the inclusive nature of the faith and had no desire to live, as their Pakistani neighbours were forced to, in an intolerant theocratic state. "Pakistan was created as a state with a dominant religion, that discriminates against its minorities and denies them equal rights. India never accepted the logic that had partitioned the country. But the BJP/RSS idea of a Hindu Rashtra is the mirror image of Pakistan a state with a dominant majority religion that seeks to put its minorities in a subordinate place. That would be a Hindu Pakistan, and it is not what our freedom movement fought for, nor the idea of India enshrined in our Constitution." He told TV channels that he was "repeating what is on record" from the ruling party and its ideological mentor, the Rashtriya Swayamsewak Sangh. "I don't see what exactly I need to apologise for the BJP's point of view. If they are no longer interested in the idea of Hindu Rashtra they must admit. Until they do so, how can one apologise for reflecting their point accurately?" he said.
Tharoor, however, got support from former vice president Hamid Ansari. "I have not read what he has said. But he is an educated man, a writer, an MP...And heads Parliament's committee on external affairs. Whatever he says, he will say after thorough consideration," Ansari said.