,

Wednesday, 15 November 2017
Faster rises in prices of food and fuel products, pushed the index up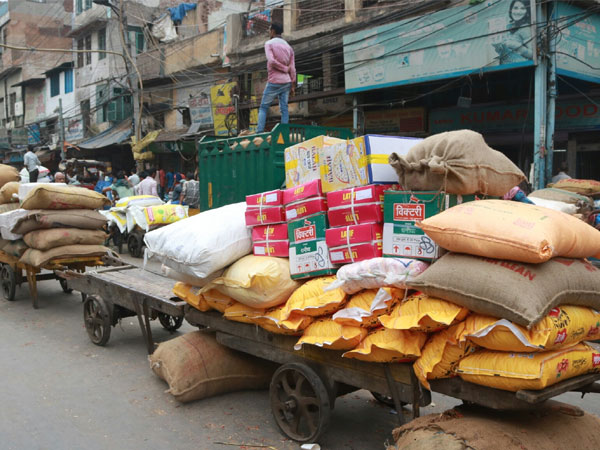 India's wholesale pr­i­ce-based inflation surged 3.59 per cent in October, the highest in 6 months, on ac­count of costlier food and fuel. This, compar­ed with 1.27 per cent in October last year and even 2.6 per cent in September, may put the government in the fire-fighting mode as it will never allow the inflation to reach a level, which may deflate its claim of success on price rise.
Finance minister Arun Jaitley had said on Monday GST has brought down inflation. "This actually reduces inflation. This is one of the advantages of a more effici­e­nt tax system. Effectively, to­day, almost all items in the goods category are better off than they were prior to July 1," he said on November 13.
The previous high in Wh­o­lesale Price Index (WPI) was seen in April when it increased 3.85 per cent. The economic affairs secretary SC Garg said, "Hopefully, the increasing trend proves to be seasonal and we will continue to have sub-4 per cent inflation."
The spike in WPI inflation was broad-based, led by vegetables, fruit, crude oil, natural gas, fuels, minerals and electricity, said Aditi Nayar, principal economist at Icra, a rating agency.
According to government data released on Tuesday, inflation in food articles more than doubled to 4.30 per cent in October. Onions skyrocketed 127.04 per cent, while vegetables 36.61 per cent. In the eggs, meat and fish segment, the rate of price rise was 5.76 per cent.
Inflation is not a major worry at this juncture as the government is making efforts for the smooth supply of food articles, said Anil Khaitan, president of PHDCCI. "We have bumper kh­a­rif crops and the constraints in the perishables are temporary," he said.
Last month, the Reserve Bank of India (RBI) kept benchmark interest rate unchanged on fears of rising inflation while lowering grow­th forecast to 6.7 per cent for the current fiscal. RBI also raised its inflation forecast to the 4.2-4.6 per cent range for the rest of the current financial year against 4-4.5 per cent previously.
RBI is scheduled to come out with its next monetary policy review on December 6. "The sharper-than-anticipated up-tick in WPI inflation reinforces our expectation of a status quo in the upcoming monetary policy review," Icra's Nayar said.
Inflation in manufactured products saw a slight dip to 2.62 per cent, as against 2.72 per cent in September. In the fuel and power segment, it rose 10.52 per cent, as against 9.01 per cent in September. Fuel inflation has remained high for the past 3 months as pe­trol and diesel prices continued to rule high, tracking glo­bal crude rates. Power ta­r­iffs shot through the roof on lower domestic production.
Pulses continued to witness deflation at 31.05 per cent. Likewise, in potato deflation was at 44.29 per cent and wheat at 1.99 per cent in October.
Assocham said the continuous increase in petrol and diesel prices must be taken care of by policymakers since it may have impact on the import bill and, subsequently, on exchange rat­es. "It may also have a negative impact on input prices for industry, which has started to feel pressure on its profitability," Assocham said.
As per CPI data released on Monday, retail inflation for October rose to a 7-mo­nth high of 3.58 per cent on costlier fo­od items, especially vegetables. Besides, industrial output for September expanded at 3.8 per cent on poor showing by manufacturing coupled with fall in consumer durables output.